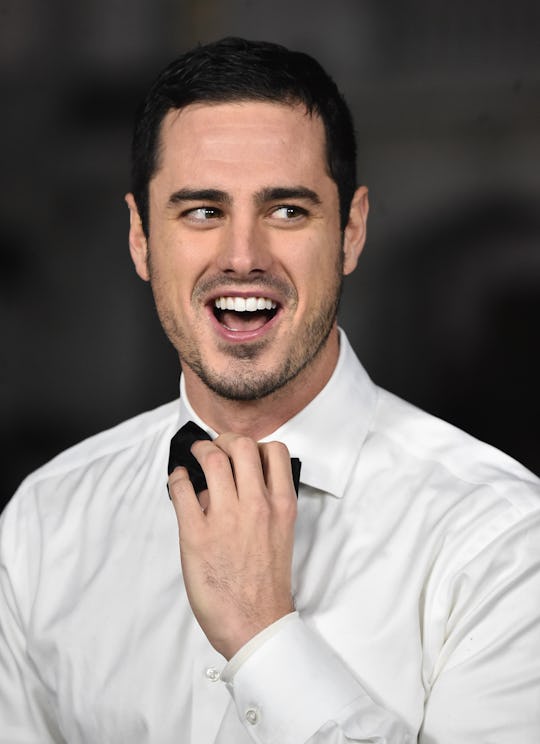 Alberto E. Rodriguez/Getty Images Entertainment/Getty Images
What Does Caila's Ex-Boyfriend Think Of Ben? It's A Mystery
Getting dumped is the worst. Getting dumped for someone else is especially awful but you know what takes things to a whole new level? Getting dumped just for the possibility of dating someone on a reality show. Yikes, that's harsh. And it looks like that's exactly what Caila Quinn did not long before she became one of the 25 girls vying for Bachelor Ben Higgin's heart on season 20 of ABC's The Bachelor . So what does this Caila's ex-boyfriend think of Ben?
Well first off, let me tell you that all signs point to the ex-boyfriend in question, Ricky Knapp, as the best possibility to be The One. Unless, of course, Caila deleted the Actual One off her Instagram (which I think at least one of two of us have probably done in the past, right?). If Knapp is the illusive ex boyfriend, he has about as much of a presence online as my dad. Which is to say, nearly nothing. I can't say I blame him if he's intentionally keeping a low profile. Particularly since Caila has come out saying that she broke up with her longtime boyfriend just weeks before going on The Bachelor. Not to mention that she would have had to start the whole application process months beforehand. According to OKHereIsTheSituation and a Bachelor insider, the news that Caila was leaving her boyfriend came as a big surprise.
"I do think the breakup came as a surprise. I don't know how he feels about the Bachelor thing. Especially since it's so obvious she was going through the whole process while they were dating. That's got to hurt."
So is Caila's ex-boyfriend holding on to any resentments? Since we don't seem to be able to track down the elusive man himself, any thoughts on the subject would be conjecture at this point. But many Bachelor fans have taken to Twitter with their opinions.
Some feel that this elusive ex-boyfriend of hers wouldn't be feeling too kindly towards Caila.
While others are just fascinated by the extra element of drama.
To be fair, Caila wasn't the only contestant to leave a boyfriend for her chance with Ben Higgins. Ousted "bad girl" Olivia Caridi also left a boyfriend behind to possibly find love (and as host Chris Harrison hinted, potential publicity) on The Bachelor.
Olivia has gone home and now Caila stands in the final three. Is she interested in Ben, or the publicity? Is her ex-boyfriend watching from home? And the Really Big Question... will he be the boyfriend who apparently makes a last ditch attempt to win back his lady on The Bachelor? Hopefully all of our questions will be answered soon.