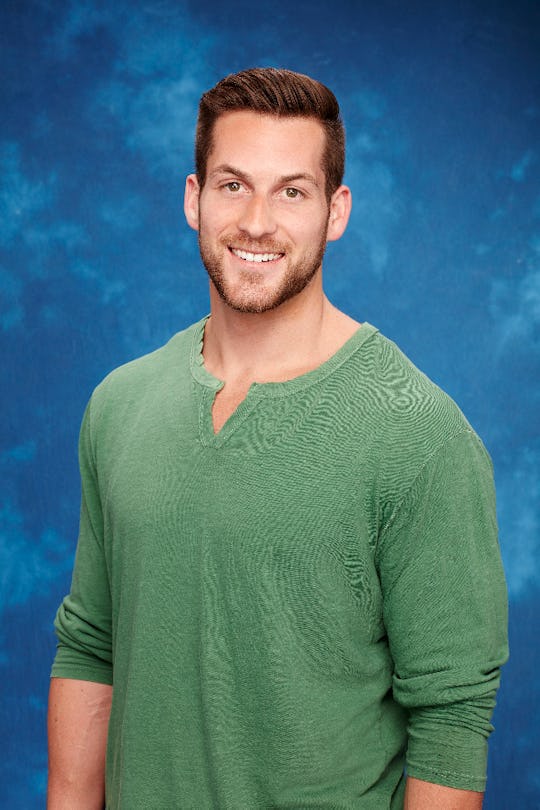 Craig Sjodin/ABC
What Does Chase Do Outside of 'The Bachelorette'? He's Worked In One Industry For Years
While nearly every other contestant on JoJo Fletcher's season of The Bachelorette has made a name for themselves (either good or bad), Chase McNary has been the big question mark of the season. Besides looking eerily similar to the other contenders for JoJo's heart and having divorced parents, we don't know too much about him yet – and the season is nearly over! Chase isn't a villain, like Chad. There hasn't been any whispering about him being in the competition for the wrong reasons, like Jordan. He doesn't have ex-girlfriend drama, like Robby. So let's focus on the objective things that we do know about Chase. For example: outside of The Bachelorette, what is Chase's job?
We've heard a lot about the careers of the various other Bachelorette men. Jordan's past career as a professional football player was discussed ad nauseam, for one. Even Luke's earlier status as a war veteran was discussed in some detail with JoJo.
As for Chase, we know from his Bachelorette caption and bio that he is a medical sales rep – which, to be honest, doesn't sound super exciting or glamorous. But according to his LinkedIn profile, Chase's job is actually surprisingly interesting. His educational background and career history are fairly intriguing as well.
Mountain States Medical is a company that sells medical technology and devices to health care professionals. Chase is the sales representative for the Zimmer Biomet Spine. In laymen's terms, this means that Chase works with surgeons in Southern Colorado to provide appropriate spinal implants for patients.
Before That, He Worked In Northern California
Until December 2013, he worked for Milwaukee Electrical Tool (a company that sells power tools and hand tools) in the San Francisco Bay area, before being promoted to a territory representative and moving back home to Denver. I'm guessing Chase is a real Colorado boy at heart and considers that his one and only home.
He Graduated From Colorado State University
We know this both from his LinkedIn profile and this adorably corny tweet from his alma mater. While in college, Chase studied business administration and communications.
He Completed A Medical Sales Training Program
At some point (possibly after he found religion/lost the Milwaukee Electrical Tool job he moved back to Colorado for), Chase made the decision to move from power tool sales to medical sales. In late 2014, he completed a six week training program in Orthopedic Reconstruction & Trauma sales and landed the Mountain States Medical job a few months later.
It seems like Chase has had quite the life journey, which makes me even happier that he's finally opening up to JoJo and actually building a relationship with her, seven weeks in.