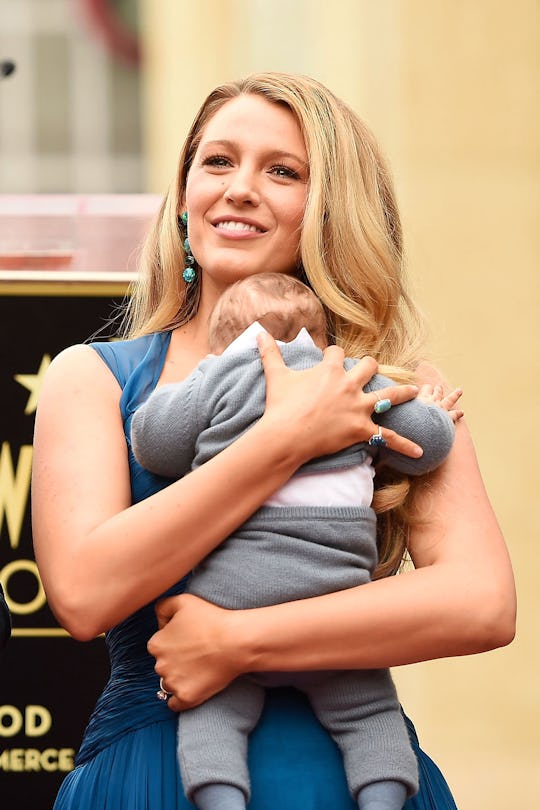 Matt Winkelmeyer/Getty Images Entertainment/Getty Images
Lively's Daughter Ines Has A Name With History
Ryan Reynolds and Blake Lively introduced their lovely little girls to the world on Dec. 15, when Reynolds was being honored with a star on the Hollywood Walk of Fame. The couple have been understandably cautious about letting anyone into the lives of their two daughters, even going so far as to keep their 2-month-old baby's name to themselves ahead of the big event. When it was revealed they had named their baby Ines, fans were immediately intrigued by the name. It sounds familiar, yet exotic. Different, but not too different. But what exactly does Ines mean? Before you decide to snag the baby name for yourself, you might want to know a little about the tragic history of the name.
According to Nameberry, Ines is a Portuguese derivative of the name Agnes, and meets "pure, virginal." While the name might not be especially popular in the United States at this point (although I suspect we could see a surge in popularity now that trendsetting parents Reynolds and Lively chose the name), in Spanish culture it has been popular for centuries. Ines de Castro is a well-known Portuguese heroine with a dark past. A queen who was only crowned after her death, the story of Ines might make you think twice about choosing the name for your precious wee one.
Ines de Castro caught the eye of Prince Peter of Portugal in the 12th Century, despite being promised to her cousin. King Alfonso didn't approve, even after Prince Peter became a widower. The beautiful Ines was exiled, and when Peter followed her, King Alfonso had her murdered in front of her own child. Devastated, Prince Peter murdered the men who killed her, and when he took the throne he married her posthumously and made her queen. To this day, there remains a Portuguese saying about the event: "Agora é tarde; Inês é morta" (It's too late, Ines is dead). Dark, right? Luckily, Ines de Castro is not the only famous Ines out there; there's also this sassy character from Hairspray:
Lively and Reynolds haven't offered any explanation behind the significance of Ines' name for them, but we know they don't shy away from strong names for their daughters. Their 23-month-old daughter is named James, after Reynolds' late father, James Reynolds.
While it might seem unusual to name a little girl James, Reynolds told Good Morning Britain it really wasn't that unusual, according to Us Magazine.
In the spectrum of weird celebrity baby names, I feel like we're not really breaking any new ground here. I mean, I didn't call her Summer Squash Meadowlark, or something.
Lively and Reynolds have two pretty adorable daughters; with some pretty unique names to live up to.