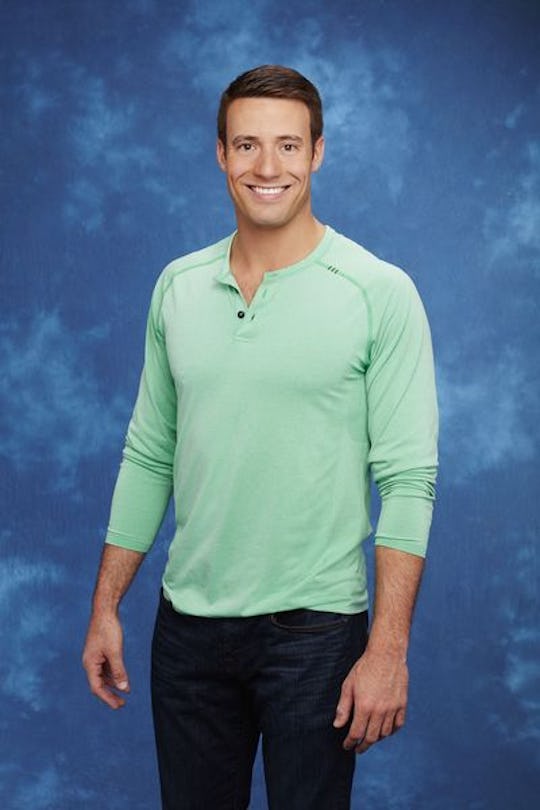 Craig Sjodin/ABC
What Does James S. On 'The Bachelorette' Really Do? The "Superfan" Has To Have Another Job
Neither The Bachelor nor The Bachelorette is a stranger to strange jobs, and part of the fun of meeting new contestants is hearing what kind of ridiculous thing they might be claiming they do for a living. On Season 12, one guy quickly stood out for the sheer absurdity of his alleged job: James S. described himself as a "Bachelor superfan." That was it. He even practiced what it would be like to receive a rose in the mirror, and it was exactly as cringe-worthy as it sounds. But that obviously can't be his actual job; if people got paid to be superfans, everyone on Tumblr would be rolling in millions. What does James S. on The Bachelorette really do?
The intensity of his Bachelor love can't be understated, even if one gives him the benefit of the doubt that he was playing up being a fan for laughs. In his brief introduction, he not only pulls the practice rose stunt, he asks a picture of Chris Harrison for fashion advice and gives viewers a glimpse of his Bachelor viewing parties, complete with a bracket to determine the winner. (Side note: does it count as a party if only three people are there, and one of those people is the host?) But the joke doesn't seem to end with a revelation about what it is he really does, and it seems like everyone is kind of flummoxed.
Upon searching for James Spadafore on the vast ocean of the Internet, one mostly comes across a camera operator who shares the name. The self-proclaimed superfan doesn't seem to be anywhere in sight. James hasn't left a mark online at all, or so it seems, which sounds a little bit like the beginning of a 90s tech thriller but is especially strange in this day and age. Is he unemployed? Does he really just love The Bachelor so much that he has devoted all of his time to caring about it? How does he pay for his mint green Henleys? How does he pay for food?
The closest I could find to some kind of hint about James unrelated to the show came from an old blog post about campus life. The accompanying picture certainly looked like a less polished James. Considering he would have only been a college freshman at the time, there wasn't very much information about his career goals, though James is described as a business major. However, there were some gems nonetheless: apparently James (if this is indeed the same James Spadafore) is a fan of stargazing, horseback riding, and bacon chicken ranch burgers. He also gets a lot of speeding tickets.
James is certainly one of the more mysterious suitors on the show, but his dedication to the series might prove to be his creepy downfall. James S., just tell everyone what your real job is!