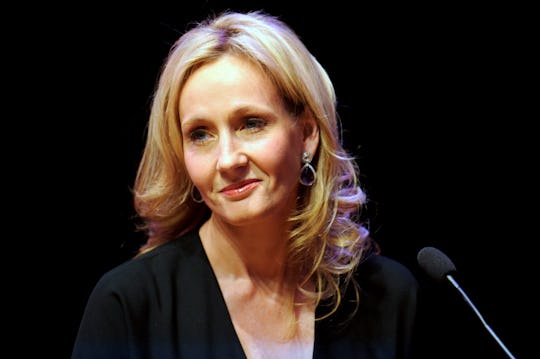 What Does J.K. Rowling Think Of Noma Dumezweni As Hermione? 'Harry Potter' Author Responds On Twitter To Casting
This year, Harry Potter fans got an early holiday gift when the cast of Harry Potter and the Cursed Child was revealed. And the gift was made even more precious when fans learned who would play Hermione in the upcoming West End play — Noma Dumezweni, an accomplished stage actress who just so happens to also be black.
Though some Harry Potter fans are disappointingly responding to the news with anger, many, many others have applauded the decision to cast Dumezweni in the role made famous in the films by Emma Watson. (Including Matthew Lewis, aka Neville Longbottom, who tweeted, "Neville Longbottom was blonde. I really don't care. Good luck to her.") Because the casting decision allows young girls of color who idolized the character to identify with her even further. As Alanna Bennett wrote on BuzzFeed following the announcement of the news:
In middle school, when I was confronting that there were people out there who'd call me "n****r," I thought back to Hermione being called "mudblood" and harassed by teacher and students alike. I related to her deeply, but like with so much of what I watched and read, I couldn't see myself in Hermione.
Bennett also notes that "In Harry Potter and the Sorcerer's Stone, Hermione is introduced with a description of her bushy brown hair and her large teeth. There's nothing there to indicate she didn't look just like me," something that Harry Potter author J.K. Rowling noted herself following the Cursed Child announcement.
Because, yes, of course Rowling is in support of the casting — after all, equality is a running theme in the author's best-selling books. After taking to Pottermore to say she was "so excited" about the Cursed Child casting, Rowling also took to Twitter, echoing Bennett's words.
And anyone who doesn't? Well, just apparate outta here.