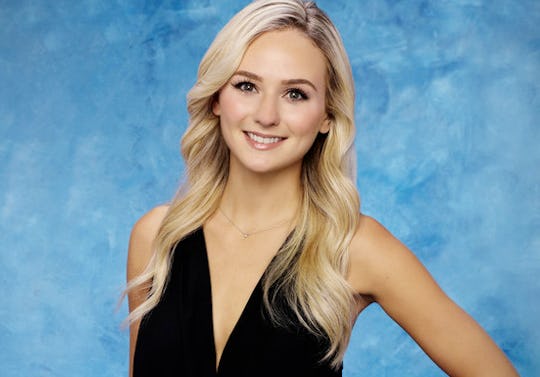 Craig Sjodin/ABC
What Does Lauren B. Think Of 'The Bachelor?' Her Silence Is Telling
This season of The Bachelor has been a roller coaster of emotions. It seems every time a woman thinks she's in it for the long haul, the dynamic between her and Ben Higgins changes in that short minute between cocktails and kisses. But now we're finally getting down to the final four, it's starting to look more and more like contestant Lauren Bushnell might make it to the very bitter end. We know Ben is into her, but what does Lauren B. think of The Bachelor? If anything, her habit of keeping her mouth shut while the show's been on the air is one of the biggest hints that she might get that final rose.
If you're paying attention to the rumor mill, spoilers from these final hours of The Bachelor point to the 25-year-old flight attendant winning the whole thing. Unlike some of the contestants who have already been dropped — or just straight up packed their bags on their own free will — Bushnell's personal social media accounts and appearances in the press don't offer much insight into what she's thinking about her role on the show. Is she already under contract to keep quiet until the big reveal? Other contestants have a lot more to say about the show. Jubilee has pics of her and her mom on set. Olivia's sister and mom are live-tweeting their reactions to the catty nature of the other women. Amanda Stanton's ex is openly watching this season.
But Lauren B. has been pretty quiet about it all, save for vibing with her fellow contestants about the episodes on Instagram.
Her Instagram pictures and Twitter account give absolutely no insight into what's going on with her. Come on, "Last Lauren Standing," (that's my nickname for her) help a Bachelor fan out. She tweets about trying to keep her hair game strong on the beach and responds to fans about details of the episodes. But she joined Twitter just this past December. To a gossip hound like myself, that means some ABC marketing exec told her to get on social media and keep her mouth shut until she walks off into the sunset with Higgins.
There's good reason the believe that's how it ends. Bachelor gossip king Reality Steve has reported that the final rose is a toss up between Lauren B. and JoJo. Judging from Monday's night's teaser for the finale, it looks like drama will ensue. Ben himself writes on his blog that from the Bahamas on out, it was nothing but "agony" trying to choose between the two final ladies. Especially because he's feeling the feels for Lauren B., but not sure if Leah (who complained to him about her before being sent home) was right about her, jealous, or a little bit of both.
If you're placing bets, I'd say that Lauren's low profile in the media — aside from third party speculation — means that she's won Ben Higgins' heart. Feel free to taunt me if I'm totally wrong.