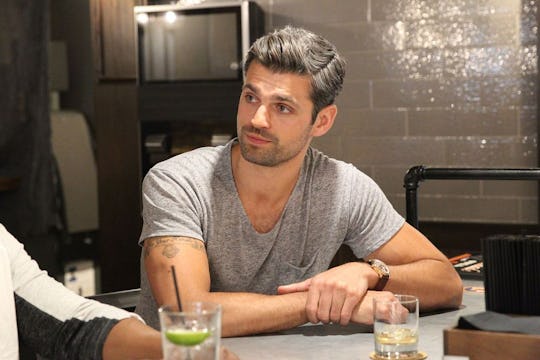 George Burns/ABC
Peter's Feelings About Rachel's 'Bachelorette' Decision Aren't Difficult To Predict
Even if everyone doesn't agree with Rachel's choice on The Bachelorette and instead hoped against all odds that she'd pick Peter over Bryan, the good news is that she found love and happiness, which is what she sought out to do at the beginning of the season. Even so, it's hard not to wonder what the runner-up is thinking right now. So what does Peter think about Rachel and Bryan from The Bachelorette? Honestly, he doesn't seem to be all that thrilled with the latter.
Peter has never been a fan of Bryan even before he became Mr. Steal Your Girl, but now that Rachel's actually engaged to him, that question is more important than ever. Peter had a difficult time getting to the proposal part of The Bachelorette and finding the courage to actually commit to an engagement, but he was obviously in love with Rachel enough to almost break down on the season finale.
So since he cared for her that much, you have to assume that regardless of who she ended up choosing, he just wanted her to be happy. That being said, he was still disappointed about the decision she made in the end. On The Bachelorette, Peter previously said that he doesn't trust Bryan or even really like him and that Bryan has "his confident Miami swagger," noting that, to him, that also alluded to a certain phoniness about Bryan that Peter just didn't trust.
On Monday's Bachelorette finale, Rachel was obviously torn between both Peter and Bryan, but in the end chose Bryan because of Peter's own reservations about getting engaged and the requisite uncertainty about their future together.
Peter hasn't really said anything on social media about Rachel and Bryan after The Bachelorette, but judging by the way he felt about her on the show, you kind of have to assume that he just wants the best for her, even if she's engaged to Bryan now. So I think he definitely still cares about Rachel, but as for Bryan — probably not so much.
If nothing else, Peter walked away from The Bachelorette with a new best friend in Dean, who he called on Instagram "the younger brother I never wanted, but am SO glad that I now have." And if you have to lose the woman you love to your in-show enemy, that's really all you can ask for. Well, that and him hopefully becoming the next Bachelor.