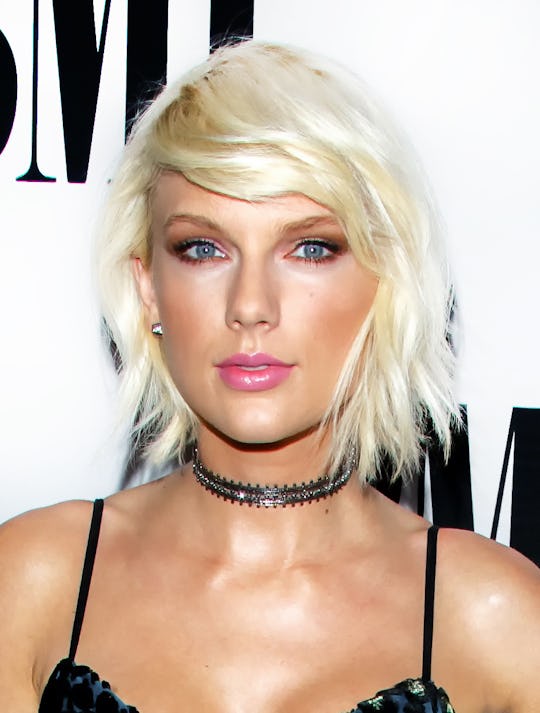 Mark Davis/Getty Images Entertainment/Getty Images
Here's What Taylor Swift's Album Title 'Reputation' Could Mean
Taylor Swift has been busy working on her latest album, and obviously fans are losing their minds waiting for it to drop. The pop queen released a teaser on her Instagram on Wednesday, announcing her new album will come out Nov. 10. It seems the name for the album will be Reputation, which has a ton of people stirring and probably asking, "What does Taylor Swift's album Reputation mean?" The name has all sorts of implications.
Taylor Swift has built a career not only on her musical talents but on her ability to translate her personal reputation into her music. After all, she is the master of the break-up song ("We Are Never, Ever Getting Back Together"), has reportedly used her feud with ex-friend Katy Perry for the hit song "Bad Blood," and who can forget the infamous Kanye West/Taylor Swift beef at the 2009 MTV Video Music Awards? Swift's reputation has always been married to her career, so it's an interesting (and potentially telling) choice to just own it as the title of her first album since 2014's 1989. Of course, it will be some time before fans will get a sense of the full meaning behind Swift's Reputation album. The meaning behind the album name could be something completely different and have nothing to do with Swift's own well-documented reputation.
Fortunately, fans won't have to wait months to get a little taste of Swift's latest album; her first single will drop on Thursday.
As we wait to hear her single, Swift shared another image for Reputation, looking edgy in a black and white picture set on a background of tabloid covers featuring her name, so I think we're probably right about the meaning behind the album name, guys.
Swift has been torturing fans for the past week, much like any social media savvy artist would do. After boldly wiping both her Twitter and Instagram clean, the "Shake It Off' singer started teasing fans with a series of puzzling videos featuring a slithering snake. First the tail and then the body and then finally, on Wednesday, the head of the snake was revealed.
The singer has been keeping to herself in recent months, outside of a recent court case where she accused former Denver radio host David Mueller of groping and assaulting her in 2013. A jury decided in her favor on Aug. 14.
Beyond that, Swift hasn't been saying much to her adoring fans about anything. Perhaps because she's planning to let her music speak for her. A source close to Swift told Us Weekly:
The song is poppy. She's being very secretive about it, but it's going to be a really good one.
Of course it will be a good one; after all, Swift's Reputation precedes her.