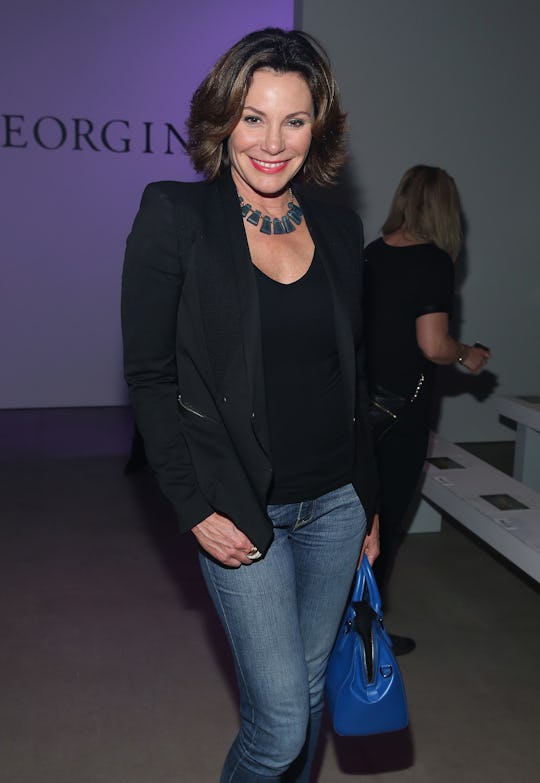 Cindy Ord/Getty Images Entertainment/Getty Images
What Does Tom D'Agostino Jr. Think Of 'Real Housewives'? He Could Become A Bravolebrity
Not only is Luann de Lesseps on track to marry Tom D'Agostino Jr. later this year, but she is also planning to have the wedding air as part of Real Housewives of New York. And while Bravo fans love a Housewives franchise wedding, Tom has remained conspicuously under the radar on the show thus far for most of his courtship with Luann. Granted, they had a whirlwind romance and were engaged just eight months after they met. But what does Tom D'Agostino Jr. think of RHONY?
Luann actively endeavored to keep their relationship under wraps in its early days, probably since Tom had some history with both Ramona Singer and Sonja Morgan before dating Luann. On Season 8, we see her host a "coming out" party of sorts, where she introduces Tom to select close friends, and admits that the relationship is special to her and that she was feeling protective of it. Dorinda was in attendance, as the Housewife responsible for introducing the two, and she'll also be in the wedding party as one of Luann's bridesmaids. As for Tom, he seems content to let Luann steer the ship of their on-camera relationship.
"I am a private person and not used to cameras following me everywhere, but LuAnn handles it with class," he told People in an interview. "She is great with her fans. She is a genuinely nice person."
But even though he doesn't necessarily have interest in becoming a Bravo-lebrity on par with Luann, he does appreciate how similar the two are.
"She is a beautiful person who is elegant, classy and filled with energy like I am. We have a lot in common," he gushed. "She is cosmopolitan and shares my zest for life."
Even Dorinda picked up on how alike Tom and Luann were, telling Luann she had found "the male version" of her in Tom when she wanted to set them up. Luann seems to agree, telling Hamptons Magazine, "Listen, if you have to put a checklist together: he's smart, he's elegant, he's successful, he's good looking, he's sporty like me. I mean, it's just unbelievable."
We'll have to wait until next season to watch the wedding play out and see how well Tom plays in cutaway interviews. Hopefully, he'll make an appearance at the reunion this season and start cutting his teeth early.