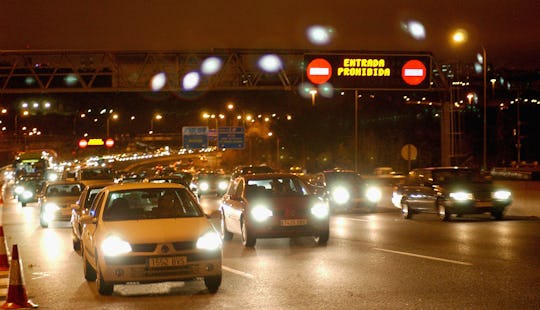 Carlos Alvarez/Getty Images News/Getty Images
17 People Shot At Little Rock Nightclub
What should have been a fun night out in Little Rock, Arkansas ended in gun fire in the early hours of Saturday morning. A dispute allegedly broke out at a concert and dozens of shots were fired. Police reported that 17 people were shot at the nightclub in Little Rock, but the cause of the shooting was not terror related and there is no active shooter issue.
While all 17 people are reportedly alive and in stable condition, the youngest victim of the shooting was just 16-years-old. The shooting happened around 2:30 Saturday morning at the Power Ultra Lounge, a club in a two level downtown building about a mile outside of Little Rock. Police have said theu believe that several suspects were involved in the dispute, with shots fired from more than one weapon. Little Rock Police Chief Kenton Buckner spoke to reporters in the wake of the shooting as investigations got underway, and told USA Today:
Certainly during incidents such as this, emotions are very high. We need to be very careful with our words. This is a blip on the map that we certainly didn't need, considering the history that we've had over the past week.
Beyond the 17 people who were shot, there were multiple injuries as people tried to exit the nightclub in a panic to escape the gunfire.
The performers at Power Ultra Lounge were Finesse 2Tymes, a hip hop group who played in front of a packed house, according to video footage from that night. The poster for the event featured a man pointing a gun at the camera. One video was taken during a short break in the performance, when suddenly several shots were fired (24 shots within 11 seconds).
This was a difficult end to a horrifying week for Little Rock, which saw at least a dozen drive-by shootings within seven days and several injuries (including a 7-year-old who was injured on Tuesday).
Little Rock Mayor Mark Stodola plans to hold a press conference as more information about the shooting is released on Saturday afternoon, but took to Facebook to share his condolences with the victims of the shooting on Saturday morning.
My heart is broken this morning my prayers are with the victims of this tragedy. We are committed to doing everything possible to bring safety to our city. We need everyone to help.
As more information is released by the Little Rock police department, one can only hope this is the last such story to come out of the beleaguered city for the foreseeable future