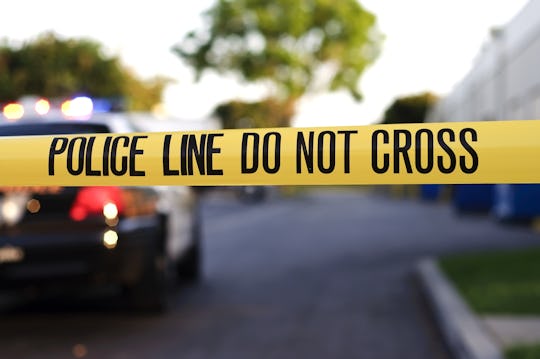 aijohn784/fotolia
What Happened At Townville Elementary School? A Possible Shooting May Have Occurred
As terms like Townville, Townville Elementary School, and South Carolin began trending on social media, people around the country may be wondering what happened at Townville Elementary School Wednesday afternoon. Unfortunately, it is a tragic story event that happens far too often in this country: children being shot.
According to WYFF 4, Greenville, South Carolina's local news outlet, shots were fired at Townville Elementary School shortly after 1 p.m. on September 28. Armed officers were on the scene by 2 p.m., at which times students were being evacuated from the school and moved to the nearby Oakdale Baptist Church. WYFF 4 also noted that the Anderson County Sheriff's Office asked parents report to the church, not the school, to reunite with their children.
CBS News, which had local reporters live at the scene, reported that two children and one teacher were injured during the shooting. The students, whose names and ages have not been released, were airlifted to Greenville Memorial Hospital. The teacher, who has also been unidentified at this time, was taken away by ambulance to AnMed Health System. Fox Carolina reported that the Oconee County Sheriff's Office, Anderson County Sheriff's Office, and a SWAT team arrived on the scene by 2 p.m. and deemed Townville Elementary School after 3 p.m.
Not long after officials reported to the scene, WYFF 4 reported that a teen suspect was taken into custody. Additionally, officials are investigating whether or not a death on Osborne Road is connected to the Townville Elementary School shooting. A separate WYFF 4 article reported that a man was found dead in his home, located three miles from the school. According to the outlet, investigators confirmed that the death is directly connected to the shooting, but have no released any specific details.
As news of the shooting makes its way across the country, people all over are sending their support to the people of Townville.
As with any shooting, an array of emotions and political opinions are coming to the surface. And though people are entitled to their feelings and thoughts, what's most important at this time is ensuring the safety of the Townville residents.