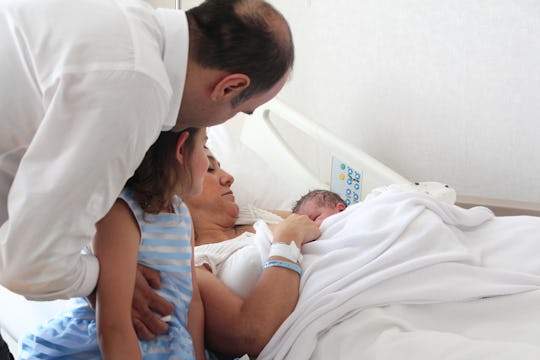 oceandigital/Fotolia
7 Things That Happen To Your Body Immediately After You Give Birth
When you think about giving birth to your baby, you're probably met with a lot of emotions. You're excited, you're nervous, and you're terrified. But a lot of those feelings are simply because you have no idea what to expect, you're unsure of your birth plan, or you're wondering what happens to your body right after you give birth.
That last one is a biggie. I mean, you've spent the last nine plus months reading up on exactly what's happening in your body while you're pregnant. You've read up on estrogen and progesterone, you know what your baby looks like and which body part is developing each week — why let that interest in science and your body end with delivery?
You already know your body is amazing, but you may be surprised at some of the things that happen to your body right after you give birth. It's like your entire physiology flips into overdrive in order to get your body back into pre-pregnancy shape, but is still working hard to provide nourishment for your baby, help the two of you bond, and prepare you for motherhood. Amazing, right?
So when you give birth to your little bundle of joy, take a moment to really soak in motherhood and then think about all of the things happening in your body right at that moment. You'll be amazed, blown away, and possibly even a little terrified of all the other things your body can do that you have no idea about.