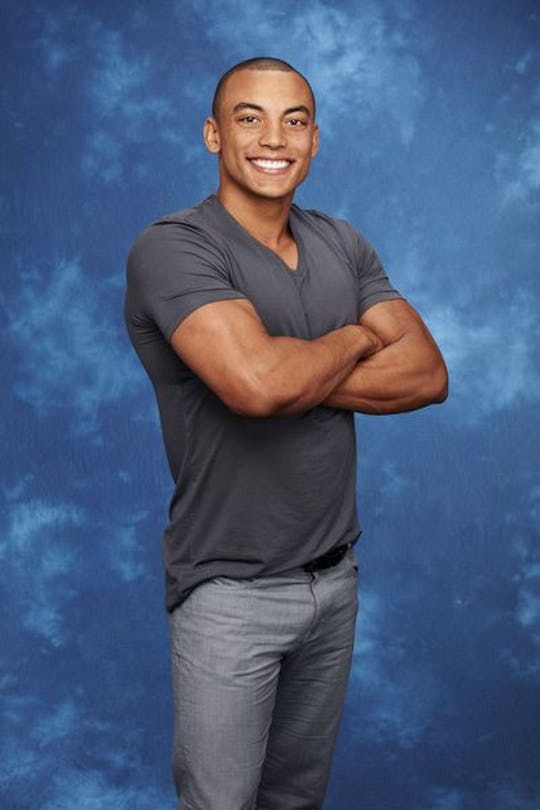 Craig Sjodin/ABC
What Has Christian From 'The Bachelorette' Been Up To? He's A Fitness Guru
Even though Season 12 of The Bachelorette premiered not even two weeks ago, the contestants competing (and fighting, already) for JoJo's love and affection have gotten attention and support from viewers. And also boo's for dudes like Chad. Another contestant fans are wondering about now is Christian, the sweet big brother from Los Angeles. With the season premiere past us and the filming itself over, viewers are no doubt asking, what has Christian been up to since The Bachelorette ended? He works as a telecommunications tech consultant and a fitness trainer but since filming The Bachelorette, it looks like he's mostly about that fitness life.
Christian currently lives in L.A., the older brother and guardian to his younger brothers/mini versions of him, Justice and Micah, and although he works by day as a telecom consultant, he is crazy into fitness. As in, he can probably do chin-ups with like four suitcases instead of Chad's measly one. The only difference is, at least so far on The Bachelorette, Christian isn't about showing off or being in anyone's face about how in shape, strong, or "manly" he is. Which could result in being forgotten or looked over, but he's a gotten a couple of roses so far, right?
If your Instagram name is FitnessEnthusiast instead of just your name, then your life is likely devoted to all things related to working out and generally being a gym rat. But in Christian's case, that also means making pretty much everywhere his gym. Since filming ended, Christian from The Bachelorette has been hardcore upping his workout game and attending fitness expos to spread his brand. And also making you want to put down that slice of greasy, gooey pizza when you see the hard work put into his body. Just kidding, enjoy that pizza.
While before, fitness and training had just been a portion of Christian's life, it isn't totally out of the question to see him blowing up as a trainer now, overshadowing other parts of his career. You don't post videos of yourself doing chin-ups on a freaking telephone pole, or photos at the top of radio towers because you don't want to showcase how fit you are.
Since The Bachelorette, Christian has also been a huge endorser of No Limit Supplements, weight loss and workout companions in a lot of different variations. So yeah, I'd say that Christian has been able to market his fitness and training in a whole new way, on a larger scale, thanks to The Bachelorette, whether that was his intention or not.
Unfortunately for viewers, despite filming being over of The Bachelorette, we won't know who is left with the final rose until the Season 12 finale and definitely won't know is Christian is one of the final contestants standing near the end of the season. Until then, we'll just have to see how Christian progresses on The Bachelorette and if he finds a way to come out from behind the shadows of those bigger personalities on the show.