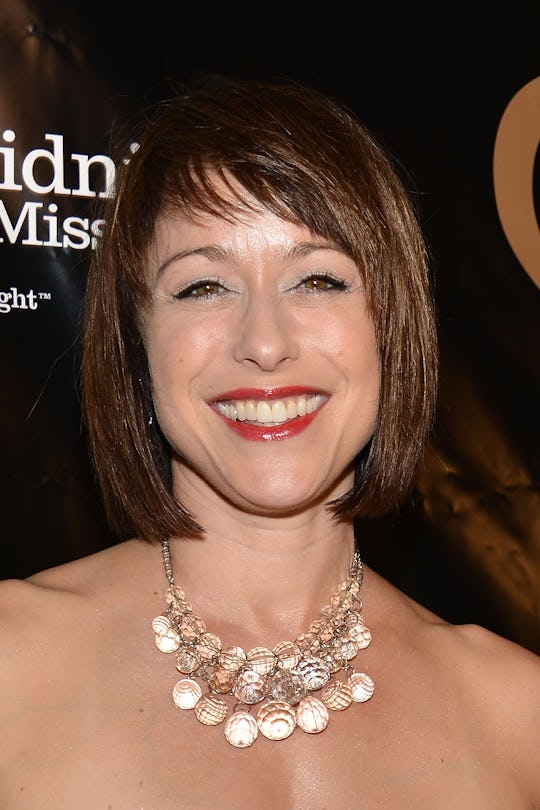 Araya Diaz/Getty Images Entertainment/Getty Images
Here's What Paige Davis Has Been Up To Since Hosting 'Trading Spaces'
Say what you will about remakes or reboots of popular TV shows and movies, but lately they've been killing it with the reintroduction of former favorites, like Will & Grace and Roseanne. And now, TLC is bringing back Trading Spaces, which may have gotten you into home renovations long before Chip and Joanna Gaines stole our hearts. That was probably thanks in part to its cheerful host, Paige Davis. So, what has Paige Davis been doing since Trading Spaces? Despite the show ending in 2008, she's never really stopped working and a big part of her career even before her run as the Trading Spaces host ended was theater.
According to Davis' website, the host starred in plenty of theater before and during her time as the host on the show, so it's clearly a passion for her. But after Trading Spaces ended, Davis went on to continue her work in theater with productions of Sweet Charity, Boeing Boeing, I do! I do!, Chicago, and Dancing Lessons, some of which were either on Broadway or national tours. Since her most recent role on-stage was in 2018, I wouldn't totally count her out for returning to theater during the Trading Spaces reboot, but she's also kept busy with a handful of other big projects over the years.
Davis found work as a TV host on a couple of other shows following the finale of Trading Spaces, in which she used her chipper attitude, growing brand, and general knowledge of home renovations and design to excite viewers once again. From 2011-2013, she was the host of Home Made Simple on OWN and in 2012, she was a host on Home & Family on the Hallmark Channel.
As to be expected, though, Davis has used her fame for good as well. She's the spokesperson for Volunteers of America's Operation Backpack and also works with and performs for Broadway Cares/Equity Fights Aids. After Trading Spaces ended, Davis obviously had no problem picking herself back up and continuing with a full and busy career. She also got a new dog, Georgie, who's featured on her Instagram plenty and who fans will probably come to know and love just as they did with Sophie, the dog she had when the original Trading Spaces series aired.
Davis describes herself in her Instagram bio as: "TV host, actor, dancer, singer, doggie mommy, wife to actor extraordinaire Patrick Page, Lover of Broadway, and America's Home Improvement Sweetheart," and honestly, that pretty much sums her up in a nutshell. It's probably why TLC brought her back to host the reboot rather than finding a replacement. Fans loved Davis as the fun and optimistic host before, which should continue on into the new series.
In July 2017, TLC posted a video of Davis on their official YouTube account after the announcement came that Trading Spaces would be returning in 2018 and she confirmed with her signature infectious grin that she'd be hosting the show once again. "I'm back at TLC, back home, back where I belong, and I am so thrilled," Davis said in the video. "I've had a great time since Trading Spaces [ended]. I've been doing theater, I've been doing dance, I've been on and off Broadway."
Although Davis' career has been busy and full since Trading Places came to an end 10 years ago, she seems as happy to be back as fans are to have her back. It's hard to say if she'll return to Broadway anytime soon, but since theater was such a big part of her life during the original run of the series and afterward, there's a good chance she'll find herself on-stage once again. Until then, Davis, along with much of the original crew, will be back when Trading Spaces officially returns to TLC on Saturday, April 7 at 8 p.m. ET.
Check out Romper's new video series, Romper's Doula Diaries:
Watch full episodes of Romper's Doula Diaries on Facebook Watch.