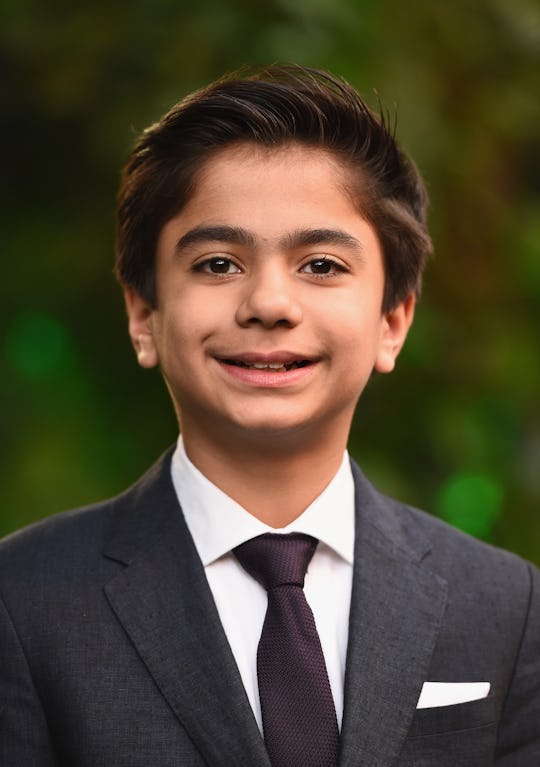 Ian Gavan/Getty Images Entertainment/Getty Images
What Have Neel Sethi's Parents Said About 'The Jungle Book'? They're Proud Parents
Disney's revamped version of The Jungle Book hit theaters this month, and with the movie's release has come plenty of interest in the young actor who played Mowgli: 12-year-old Neel Sethi. Amid a cast of CGI jungle characters, it's hard not to notice the pint-sized human among them, who lopes along with the wolves and smiles brightly at Bagheera. Since The Jungle Book's release, Sethi has appeared in media interviews and spoken out about the movie, but a couple of people seem notably absent. What have Neel Sethi's parents said about The Jungle Book, and how do they feel about their son's success?
As most parents would be, Sethi's parents are quite proud. The Jungle Book is only Sethi's second movie (the first movie Sethi starred in, Diwali, was a short, three-minute film) and Sethi was picked to play Mowgli among thousands of young actors that auditioned around the world.
According to The New York Daily News, Sethi's parents helped him create an audition tape for the role of Mowgli after Sethi's dance instructor told them about the role. "You know how everybody thinks, 'Oh yeah, being an actor would be cool?' So when my dance teacher told my parents about (the casting call), I auditioned and they liked me," Sethi said, according to the newspaper.
Sethi's parents haven't crowded the spotlight, though, nor have they given interviews about their suddenly-famous son. They've simply been there for him: on set, on tours, and around when needed for support. They did speak briefly to NPR when the radio station ran a story on child actors' education on set. "He loves the shoot, but learning is fun for Neel," Sethi's father, Sam, said. He added that Sethi was never raised to seek acting or fame:
We're both dentists. And that's the seed we planted in Neel's head. But, you know, this was a calling from above, a blessing, and here we are.
Other than that, Sethi's been the one sharing his parents' reactions to the film. According to Zee News, Sethi released a statement that hinted at their pride while he toured in India:
I have heard so many stories about the jungles of India from my maternal grandparents, who live here. I am so excited to be visiting my homeland once again. When my parents heard that I got the part to play Mowgli, they were so excited because the stories are based in India.
Despite his Jungle Book success, Sethi plans to follow in his parents' dentistry footsteps. Both Sam and Cheena Sethi work as dentists, and like most young kids, Sethi admires their work. "I'm definitely going to go to school and I definitely want to do everything, because I want to be a dentist too," Sethi told The Straits Times. "I want to do both — acting and dentistry."
Rumor has it he also wants to play a superhero in the future. It sounds like there will be busy days ahead for the actor-dentist and his proud parents.