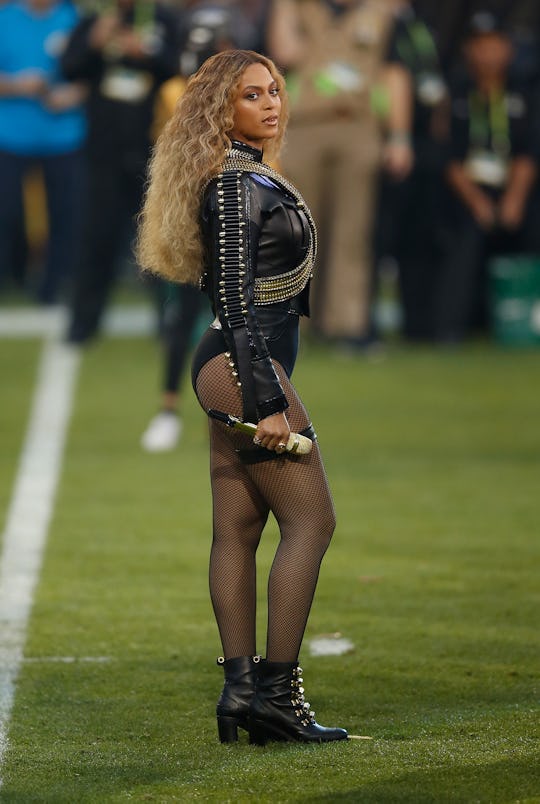 Ezra Shaw/Getty Images Sport/Getty Images
What is Beyonce's Lemonade? She Just Made Another Huge Announcement
Beyonce loves to tease the Beyhive, Beyoncé's dedicated and vigilant fans, with major announcements. They've been anxiously waiting for her new album to come out before her Formation tour starts in May and things were starting to get a little tense on Twitter, since she's known secret album drops. Then, just when some were giving up all hope of a new album before her summer tour, Bey released a trailer on Instagram and YouTube for something called Lemonade. So what is Beyoncé's Lemonade? I'm not even sure it's something I should italicize like a movie or put in quotes, like a song. Is it some long form music video? Another documentary? We won't know until next week. It could be anything, really, and the suspense is killing her fans.
It's a straight up tease, to be fair. Beyoncé knows fans are clamoring for her new album. She knows everyone wishes she had released 13 new songs instead of a fitness clothing line last Thursday (or is that an unpopular opinion?). And now all fans have is a cryptic Instagram caption with just the broadcast details and #Lemonade. On YouTube, the video is described as a "world premiere event." If Twitter could squeal, that's what it would be doing.
Probably (most definitely) it is new music, since she's wearing some braids and a fur coat and it all looks kind of, sort of, the same as the "Formation" look. It's probably album or tour related. Remember when HBO used to release music specials on the regular? What if she gave a secret Formation tour preview and recorded it and no one knew about it? Are we getting ahead of ourselves? Probably. But non-disclosure agreements can be fierce. As fierce as whatever Beyoncé has planned for her people.
If anything, the reaction to the teaser for whatever she's going to do on April 23 speaks to the power of Beyoncé. Just hours ago, social media was buzzing about the lack of an album and how hard it was getting to wait for new music from the superstar. Fans have been immediately distracted. One tweeted, "this is not a drill." That pretty much sums up the Beyhive vibe this weekend. If only we could time travel to next Saturday night.
If you didn't already believe that Beyoncé runs the world (or at least the media cycle), this just proves how powerful the woman is. Whatever Lemonade turns out to be, it's bound to be all anyone talks about for a month. And you thought you were just waiting for Game of Thrones next week.