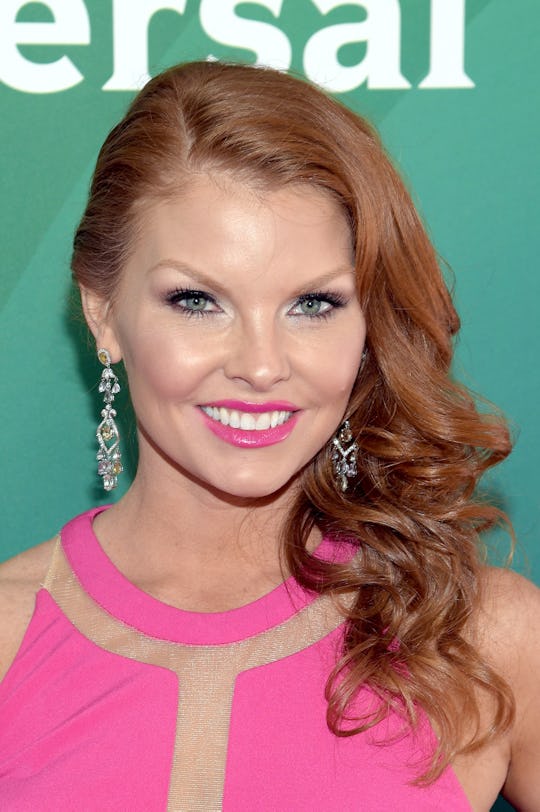 Jason Kempin/Getty Images Entertainment/Getty Images
What Is Brandi Redmond's Net Worth? The 'Real Housewives' Star Is Very Comfortable
The Real Housewives of Dallas, Bravo's latest franchise in the wildly popular Real Housewives series, premiered only a week ago and already we're seeing all of the features of the Real Housewives that make them so much fun to watch: conspicuous consumption ("Jesus Juice"), gossip, and show-downs at public functions. It's early, but a rivalry has already been established between former carny and charity queen LeeAnne Locken, and former Dallas Cowboys cheerleader, Brandi Redmond. The other thing the Real Housewives are known for are their larger-than-life bank accounts. Nobody is forgetting, everything is bigger in Texas. So what is Brandi Redmond's total net worth on Real Housewives of Dallas?
Well, it's enough for her to become a fixture in the Dallas charity scene, that's for sure. According to the-net-worth.com, Brandi's net worth is estimated to be around $3.5 million. Not too shabby. (Remember, net worths are usually rough estimations, so this figure could be off by a few numbers.)
It's unlikely that Brandi's net worth came solely from her own career. Being a Dallas Cowboys Cheerleader is grueling, full-time work. But it doesn't pay particularly well. Since having her children, Brandi has devoted her time to being a full-time mother. Like cheerleading, being a mother to small children is a physically demanding, round-the-clock job.
Brandi's husband is a successful real estate developer. Bryan Redmond is one of the founding principals of the company, Suntex, where he is also the Head of Acquisitions. The company acquires and develops properties in places all over the world, including Mexico and the Caribbean. This sort of real estate development, by the way, is how Donald Trump created his billion dollar empire. The Redmonds are not quite at Trump-level in terms of affluence, but from the looks of things they could be on their way.
Because we're only one episode in, we haven't had a chance to get a really good idea of just how luxe Brandi's lifestyle is. We haven't yet seen the ladies take any crazy girls trips yet, for example, which is where the Housewives really tend to go all out in terms of over-the-top spending. We have seen enough, however, to know that while she may be in pain over all the drama she's getting herself into, she's certainly not hurting for cash.