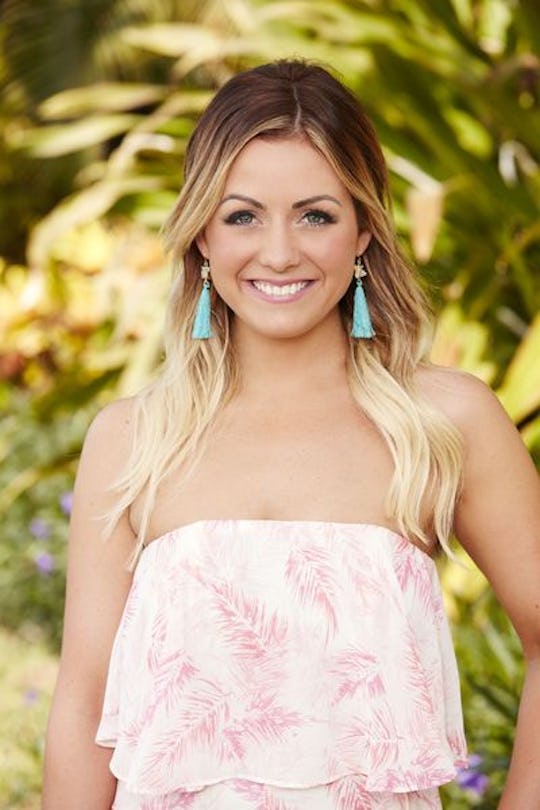 ABC/Craig Sjodin
What Is Carly Waddell's Net Worth? The 'Bachelor In Paradise' Star Is Also A Musician
When Carly Waddell had her heart broken on Season 2 of Bachelor in Paradise, she did what any normal person does and walked away from the situation to heal. Then, she wrote and performed a song about the whole ordeal, appropriately called "Blindsided. A Song For Kirk." But as a singer and songwriter, what is Carly Waddell's net worth? In addition to the hordes of endorsements that all Bachelor and Bachelorette contestants get when their time on one of the shows end, Waddell is out to make money and a name for herself.
As far as fans are concerned, she really skyrocketed her music career shortly after her first stint on The Bachelor (the show certainly didn't hurt), and went on to record a few other songs, one of which is currently available on iTunes. But Carly Waddell's interest in singing and performing was born long before we even met her on Season 19 of The Bachelor. According to her YouTube account, which has seen more active days, Carly Waddell's singing career on-stage began four years ago while singing in a restaurant or a wedding or somewhere else with excellent lighting with an acoustic guitar to back her up.
When the Nashville singer isn't making YouTube videos though, which she is probably well past doing anyway, she's apparently recording in the studio. You can find "Blindsided" and "Hotel Room For One" on SoundCloud, but her most recent official single, "So Do I", is available on iTunes and a few months ago placed at #127 on iTunes over all and landed at #4 in the singer/songwriter genre. Not bad for a Bachelor in Paradise star, right? Her first "public" song, "Blindsided", on SoundCloud is currently at 313 thousand hits which also isn't bad at all for a song that you will probably either love or loathe (hey, maybe you were Team Kirk).
Carly Waddell's net worth outside of Bachelor In Paradise relies largely on her appearances, performances, and brand promotions. Right now, Carly is available to book for simple appearances at events or even to perform. All you have to do is fill out the form on her website and her people will take you from there.
Welcoming rising singers and actors or models has never been foreign to Bachelor Nation, and just last season on The Bachelorette we met James Taylor, who is also a budding singer/songwriter. In fact, if things with Evan Bass don't turn around, maybe Carly and James Taylor can meet up? Either way, Carly Waddell's music career is obviously taking some more professional turns, so you have to give her props. And yes, that means forgiving her for the Kirk song.