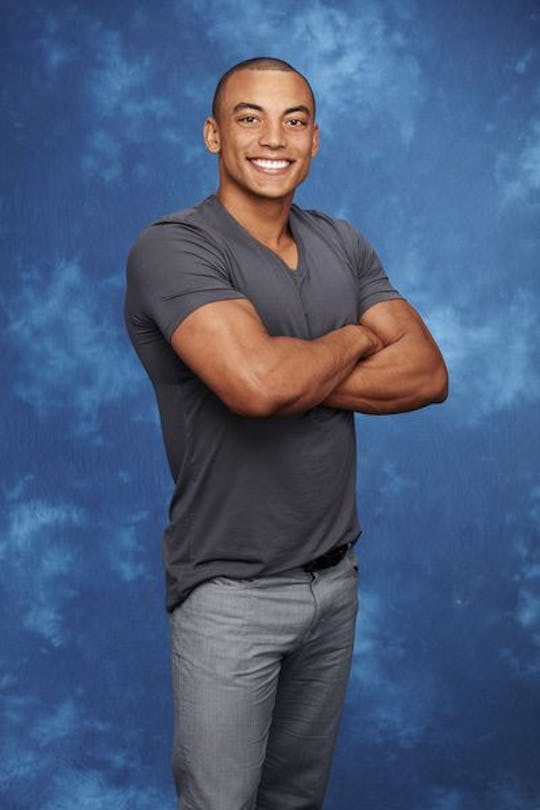 Craig Sjodin/ABC
What Is Christian's Job On 'Bachelor In Paradise'? He's Been More Focused On His Side Gig
As most reasonable Bachelor experts can agree: LA native Christian Bishop went home way too soon on JoJo's season of The Bachelorette. Considering that he got to shoot a super sweet at-home featurette, which aired before he'd even met JoJo on her season, we were expecting great things. The clip delved into his family's history of racism stemming from his biracial identity, as well as the fact that he's the legal guardian of his two younger brothers, Micah and Justice, who also live with him. The three of them sitting around their dining room table cracking up together was enough to make anyone's heart melt. But what is Christian's job on Bachelor in Paradise?
He went into The Bachelorette as a telecom consultant, but since his time there, he seems to be focusing more on his side gig as a fitness guru. And although Jordan got all the credit for being related to an NFL superstar, Christian also has ties to the NFL: his cousin is Baltimore Ravens running back Justin Forsett. So Christian's shift to becoming more well-known as a trainer isn't a huge surprise, especially considering how he got cast on The Bachelorette in the first place. Christian got scouted to be on the show at a fitness expo he was attending as a budding personal trainer.
A casting director took notice of him and asked if he was interested in joining JoJo's season of the show. Always up for adventure, Christian said yes and the rest was short-lived history. Of course, Christian left after just three weeks with JoJo, but he's set to make a return to the franchise on Bachelor in Paradise Season 3. And while he's worked steadily as an account executive since graduating from Cal State-Northridge with a degree in Business, Christian seems to be using his Bachelor franchise fame to catapult his fitness career.
He's held positions at AT&T, Time Warner, and currently works for a communications company called Level 3, but Christian's Instagram feed has proliferated with fitspo pics since his time on the show. He's continued to attend expos, and even has a new gig as a spokesmodel for No Limits Supplements. With his shredded abs, billion-watt smile, and relentless positivity, Christian seems more like the kind, gentle trainer to someone like Chad's more, um, aggressive fitness type. Hopefully, he can continue to translate his Bachelor charms into a lucrative fitness career.