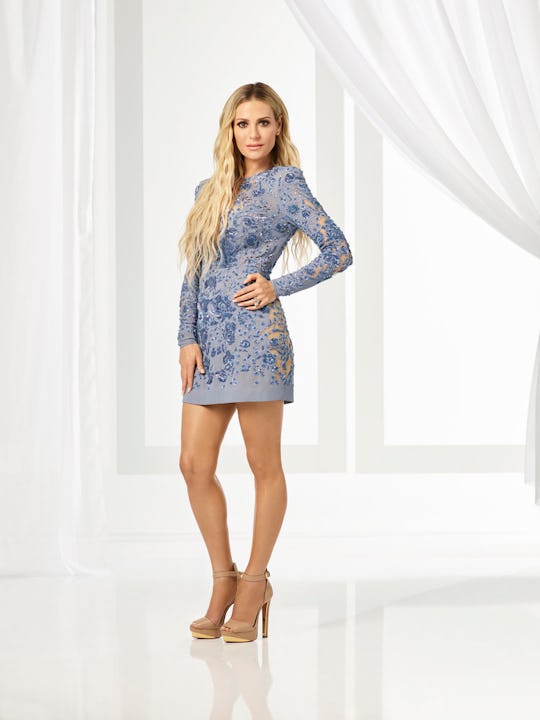 Richie Knapp/Bravo
What Is Dorit Kemsley's Job? 'The Real Housewives Of Beverly Hills' Star Is An Entrepeneur
If you do a quick Google search of Dorit Kemsley, you'll find that not only is she, yes, a filthy rich housewife, but that she also has a lot more going for her, career-wise, than charity work and party planning. So what is Dorit Kemsley's job? It turns out that The Real Housewives of Beverly Hills star is an entrepreneur in her own right. Not only does she work with her husband Paul "PK" Kemsley on their joint talent agency, Nixxi Entertainment, but Dorit has also been working since before she was ever married.
Shortly after college, Dorit worked with an Italian fashion company and then branched out, building her very own swimsuit line that was later featured at the 2013 Mercedes-Benz Fashion Week. Her swimwear line, appropriately called simply, Dorit, features tops and bottoms that are interchangeable and easy to match with pretty much everything else in the line.
Meanwhile, when she isn't wrangling stars like Boy George or soccer star Pelé, Dorit is managing her household staff that is regarded as one of the largest on RHOBH. But, as she said herself on the show, the staff is necessary for her to be able to run her businesses and not go insane. "Currently, my staff includes Peggy, who's baby nurse, Neila, Jagger's main nanny, and then I've got a few nannies for Jagger and Phoenix — to fill in — three full-time housekeepers, and Tiffany, who's my husband's assistant," Dorit recently said on the show. It's not as if she's lazing around as her staff tends to her, but let's be real — it's still a pretty great perk to be able to have.
While Dorit does hold the children's charity, Safe Kids, close to her heart, she isn't one to sit around waiting for the next fundraising gala to plan. Instead, she's putting to use her Bachelor's degree in marketing, design and communication and is always doing something. Now, that also means making sure that she looks good around the clock for those RHOBH cameras, but as a full-time working mom of two toddlers, it's nice to have help anyway.
Dorit's job on RHOBH is mostly centered around the talent management business she runs with her husband, especially since one of their main clients, Boy George, lives in their home with them. (If that's not an incentive to be good at your job, then I don't know what is.) But that's just the tip of the iceberg in regards to the many other talents Dorit has in her career arsenal. Consider me impressed.