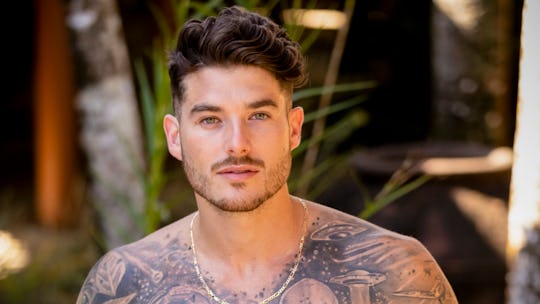 Colin Young-Wolff/CBS Entertainment
I Needed More Details On Eric From 'Love Island' So I Found Them
Eric on Love Island is a relatively new islander, having joined the cast on Week 3. That means he didn't have a choice but to come in with a rather aggressive approach because most everyone was coupled up. That was no problem for him. But I need to know what Eric from Love Island's Instagram is because I don't trust him.
Eric was interested in Kyra as soon as he got to the villa and the feeling was mutual. She chose Eric over Cashel in a re-coupling ceremony and it resulted in Cash being dumped from the island at the end of the week. As soon as Cash left, Kyra doubted her decision and created distance between herself and Eric.
Love Island contestants need to be open to making new connections, that's how you play the game. But at the beginning of the week when Emily arrived, Eric started using the same romantic language with her and being just as aggressive as he'd been with Kyra. Other ladies on the show have expressed concerns about Eric's vibes. He even admitted when he came on the island that his friends call him a player. TV Guide and I both heard it.
I want the best for both Emily and Kyra, so I'm skeptical of Eric. You can learn a lot about a person from their social media presence. So I found Eric's Instagram account and went on a mission to find out who he really is. See below for some of the pieces in the puzzle of Eric.