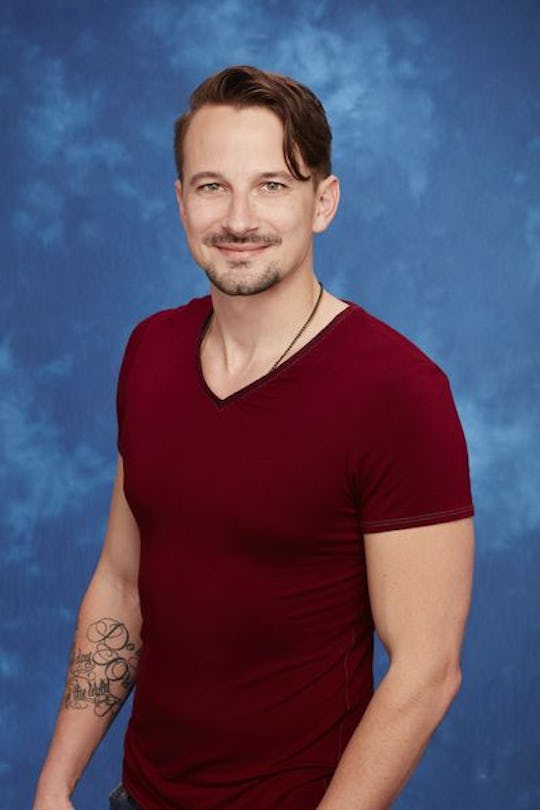 Craig Sjodin/ABC
What Is Evan From 'The Bachelorette' Doing Now? He Made Some Friends On The Show
When you have 25 men competing for the same woman, you don't expect them to build actual friendships that last beyond the competition. But with Evan from The Bachelorette, regardless of whether or not he gets that final rose, he definitely walked away from the show with some new BFFs. Which, if we find that he isn't the winner for JoJo, is a pretty cool consolation prize after staying in that mansion of free deli meats for several weeks. But what has Evan been up to since The Bachelorette finished filming?
Episode 3 of The Bachelorette's newest season saw a series of altercations between Evan and Chad (the resident jerk, if you're new here), but while Chad was punching doors and Evan was tattling on him to the ever patient Chris, the other guys in the house seemed to be in a mutual agreement that they were behind Evan with this one. It's not like it's hard to get behind the erectile dysfunction specialist, especially when we've got Chad being horrible and judgmental of pretty much everyone in the house.
But from bonding over their dislike for Chad Johnson, some of the contestants of The Bachelorette got close. And no, not like Daniel in his short shorts and extended booty working out with Chad close, but like BFF status. When you look at Evan Bass's Instagram and Twitter feeds, you'll see that since filming wrapped on The Bachelorette, he hasn't been too active other than to let the world know that from competing with the other guys for JoJo's heart for that elusive final rose, he also found love in a hopeless place. Friendship love, that is.
There are also rumors floating around that, should it be revealed that Evan does not leave The Bachelorette with the love of JoJo, he may be offered a spot on Bachelor In Paradise, along with new BFF Wells Adams and — whoops — Chad, should neither of them get the final rose, either. Although nothing has been confirmed as of yet and we still don't know who wins over JoJo and that final rose on The Bachelorette, it's kind of scary and kind of awesome to think of Evan and Chad in the same place again, throwing one-liners at each other again, and being generally annoying. But, you know, the kind of annoying that makes you want to stare at the TV with your hands covering your face and your mouth open wide.
Since The Bachelorette finished filming, Evan has obviously made some friends and has possibly been given more opportunities to butt heads with Chad. And if one of Evan's new guy pals is going to be there, too, then maybe we can expect him to go along for the ride.