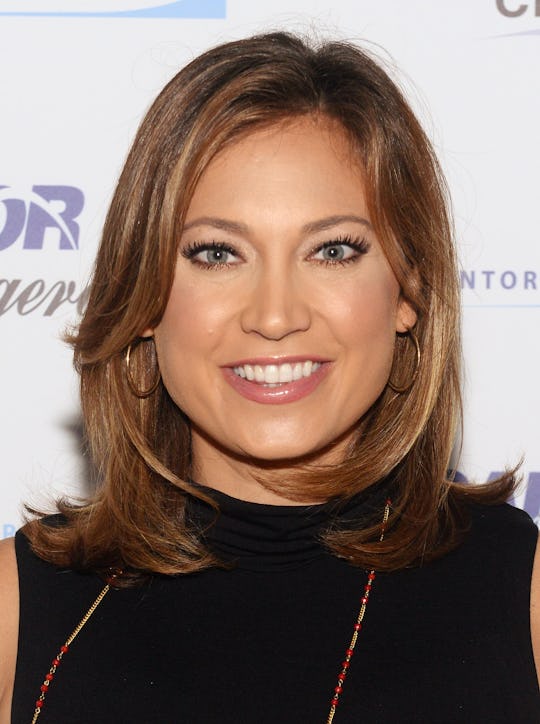 Noam Galai/Getty Images Entertainment/Getty Images
What Is Ginger Zee's Net Worth? The 'Dancing With The Stars' Star Is Living Comfortably
Ginger Zee first captured our hearts as Good Morning America's chief meteorologist. She then charmed us beyond belief when she started on Dancing With the Stars. Zee's husband Ben Aaron (and sometimes son Adrian) can usually be found in the Dancing With the Stars audience cheering wildly for his wife. Zee has been a formidable contender on the show. She's a woman who wears many different hats, proving herself that much more impressive. She's a meteorologist, a mom, a TV personality — all of those jobs add up, so just how much is Ginger Zee's net worth?
Zee has admitted that she gets pretty exhausted from her demanding schedule. She does Good Morning America in New York, and then flies to Los Angeles every week to rehearse and perform on Dancing With the Stars. All with a tiny baby in tow. Yikes! This woman is a rock star! With so much success behind her, Zee appears to be living the good life (even with a crazy schedule). So how much is America's favorite meteorologist's actually earning?
According to Celebrity Net Worth (which isn't entirely reliable), Ginger Zee's net worth is estimated to be at about $400,000. Sure, it's not at Real Housewives level wealth, but it's definitely not shabby. According to sources, Zee earns an annual salary of $100,000 for her role as Chief Meteorologist for all of ABC News platforms. (Note: this is a complete estimation based on net worth websites. This number seems to be pulling from just her GMA salary. It seems to not take into consideration money she earned outside of that.) The cost of living in New York City is stratospheric, to put it one way.
But this is clearly not Zee's only source of income. The bubbly meteorologist and television personality also makes money from various other television appearances. She also presumably shares her income with her husband who is also a television personality.
In any case, it doesn't appear that Zee is exactly struggling. I, however, am distraught. I learned for the first time today that being on TV does not automatically turn somebody into a millionaire. But, knowing that Ginger Zee is as lovable as she is, I have no doubt that she will be rolling in dough — and maybe even while holding a mirror ball trophy — very soon.