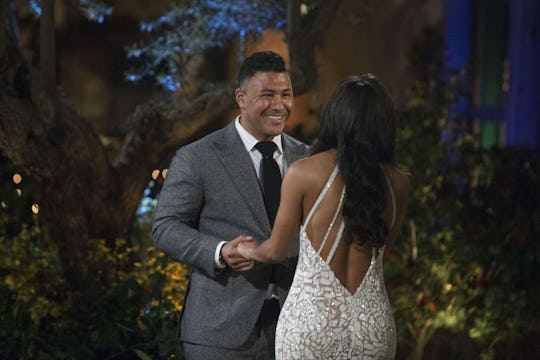 Paul Hebert/ABC
Iggy From 'The Bachelorette' Has Big Plans With The Franchise
Lately, Iggy has spent more time with Rachel talking about other guys rather than focusing on her and the potential relationship he could be building with her. Naturally it makes you ask, what is Iggy from The Bachelorette doing now? Because unfortunately, it's becoming clear that the end is soon for him this season, even if he's one of the more genuine guys.
In an interview with Glamour shortly before arriving at the Bachelor Mansion, Iggy talked about why he joined The Bachelorette and admitted that he planned to go into the house without any big expectations. His goal was all about "enjoying the experience" and learning from the other contestants around him. It definitely looks like Iggy did both of those things, as his new Bachelorette BFFs seem to be a big part of his life. And, according to Entertainment Tonight, Iggy is one of the Season 4 cast members for Bachelor in Paradise, so he's still apparently down to find love on TV, even if he didn't get to find it with Rachel.
Since he hasn't been shown being eliminated from The Bachelorette just yet, he hasn't said anything on social media about his latest Bachelor venture. But since filming for BIP has resumed, I expect Iggy is heading right back to Mexico along with many of the other Season 4 cast members.
Iggy told Entertainment Tonight that he was eager to go back to Mexico to resume filming, provided that he's asked to return with the rest of the cast. "I loved meeting the people in Paradise and would be thrilled to take part of it again," he said. So aside from being a 30-year-old CEO and someone who apparently makes friends wherever he goes, Iggy is reportedly a part of Season 4 of BIP, set on finding love in Bachelor Nation any way he can. And Lacey Mark of Season 21 of The Bachelor is apparently looking for love in Bachelor Nation too and seems like she might be looking to find it with Iggy in paradise.
BIP aside, though, it seems like Iggy's managed to make actual friendships while on The Bachelorette and even if he doesn't survive many more rose ceremonies, he's become someone to look to as a pretty decent guy. That is, if we can all overlook all of those talks with Rachel about other guys in the house.