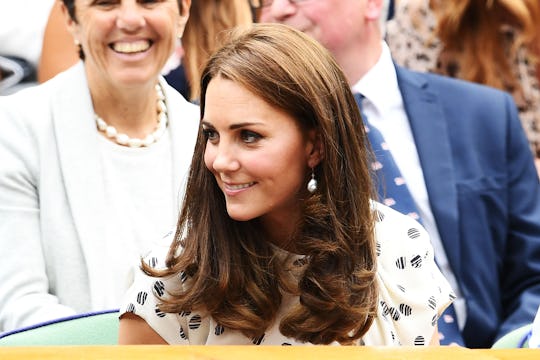 Clive Mason/Getty Images Entertainment/Getty Images
All The Ways Duchess Kate Middleton Is A *Total* Capricorn
Her official title is Catherine Elizabeth Middleton, Her Royal Highness the Duchess of Cambridge, but to the millions who have loved following her romantic royal courtship with Prince William, their wedding, and their family life, she will always be Duchess Kate. If you're also into astrology, you know that this royal-by-marriage was born on January 9, 1982, as confirmed by the official Royal Family website. This puts Kate Middleton firmly into the earth sign of Capricorn.
This sign of the Goat, which applies to people born from December 22 to January 19, doesn't seem to get as much media attention as more flamboyant signs like Leo, Aries, and Scorpio. They're not as quirky as Aquarius, as dreamy as Pisces, or as sensual as Taurus. And that's a pity; the Capricorns of the world are the go-getters we tend to admire most. Their ambition is combined with a maturity and organizational sense that all but guarantees success in just about anything they do. For a woman marrying into the royal family, that's a major plus.
Centuries ago, royal astrologers were employed by the Crown to offer guidance based on the signs shown by the stars and planets. (Queen Elizabeth I famously used one, according to Ancient Origins.) Today, the British royal family isn't as concerned with their horoscopes as their ancestors. If they were, however, they'd see that the Duchess is, in many ways, a typical Capricorn — and they'd realize that this is a major plus for a newly minted royal. Here are some of the reasons why.