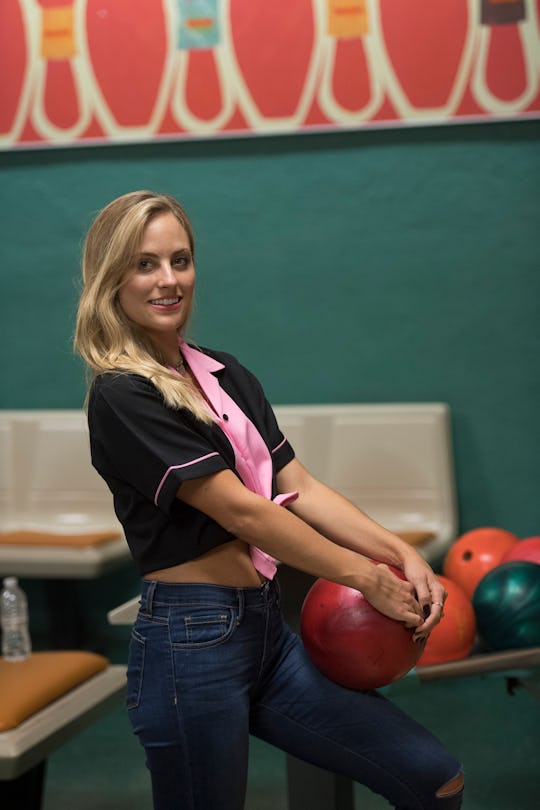 Paul Hebert/ABC
Here's What Kendall Has Been Up To Since Being On 'The Bachelor'
Easily the biggest shock of Arie Luyendyk, Jr.'s Bachelor hometown episode was the rose ceremony, where he chose Kendall, Becca, and Lauren to move on to the finale, leaving a devastated Tia sobbing in her exit limo. No one was more shocked than Tia herself, who believed that Kendall and Arie "didn't make sense" as a couple, but Bachelor Nation is pretty supportive of the unconventional, quirky taxidermist. But what is Kendall doing now, after The Bachelor? She's slowly but surely becoming an icon for quirky girls everywhere.
With her odd taxidermy hobby, her "Book of 100 Questions" filled with queries like "Would you try human flesh?" and her ability to invent silly songs on the ukulele on the spot, Kendall is bringing just the right amount of spooky to The Bachelor for the first time. She's like a gorgeous manifestation of your inner middle school goth kid whom you suppress 11 months out of the year and then maybe trot out in October with a bold navy lipstick, except she owns it in a super refreshing way. (We haven't seen a navy lip from her just yet, but there's still a couple of episodes left!)
Although previous seasons of The Bachelor have featured token "quirky girls" (remember Ben Higgins' "chicken enthusiast" and the dentist who wore a giant rose headband at the first cocktail party?), Kendall is definitely the first one to have made it this far.
Since the show wrapped, Kendall has been keeping her Instagram and Twitter accounts dedicated to her family, her friends, sharing zany animal facts, and highlighting her passion for zoology. Understandably, she doesn't have any photos with other men or with Arie — apart from throwback footage from the show — to prevent any possible spoilers. It seems like she's been laying low in Los Angeles, hanging out with her siblings (twin sister Kylie and brother Colton), celebrating her dad's birthday, and otherwise spending time with family and friends. She also works as a set dresser, although it isn't quite clear whether she's gotten back into the swing of it since the show finished filming.
Kendall's future on The Bachelor seemed briefly in jeopardy after hometown dates. She and Arie had a cute date taxidermying rats, followed by meeting her cool, down-to-earth family in Los Angeles. Kendall is an identical twin, however, and felt sure that her sister Kylie would be able to pick up on any bad energy between the couple. During a heart-to-heart chat with Kylie, Arie wondered if Kendall was really ready for an engagement and marriage, considering she was the most unsure of the women left so far. Kylie dutifully interpreted the conversation and relayed it back to Kendall, saying that although her sister may feel secure in her relationship with Arie, it's pretty clear that Arie doesn't necessarily feel safe with her.
Just before the rose ceremony was about to start, Arie took a time-out and when he came back, he requested to speak with Kendall alone. It was obvious that he had lingering doubts after their hometown date, and Kendall admitted that she didn't realize how much her uncertainty about marriage right this second affected Arie's belief in the future of the relationship. They seemed to be at an impasse, with Arie pressuring her to commit to an engagement should he propose, while Kendall remained steadfast in her assertion that she simply didn't have an answer for him yet. But she did expressed a desire for continued growth and exploration.
In the end, Arie decided to give their relationship one more week, eliminating the much more marriage-enthusiastic Tia, and surprising everyone in the process.
Check out Romper's new video series, Romper's Doula Diaries:
Watch full episodes of Romper's Doula Diaries on Facebook Watch.