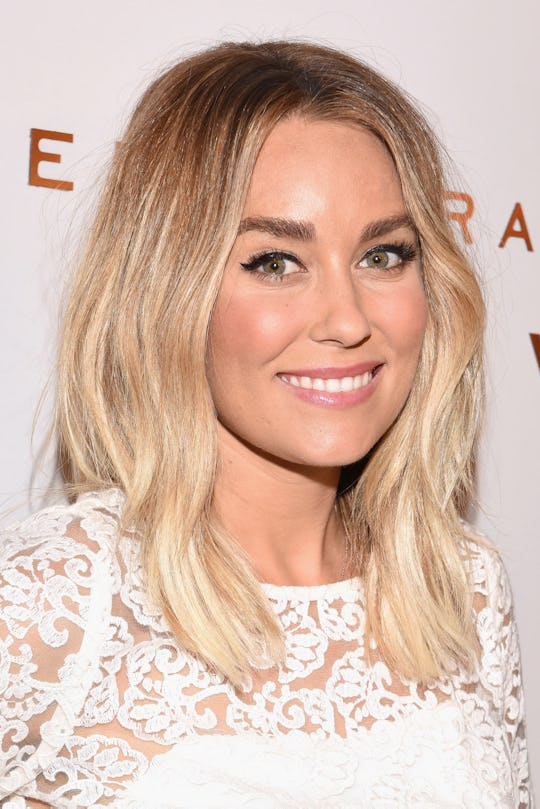 Vivien Killilea/Getty Images Entertainment/Getty Images
LC Hints At Some Pretty Adorable Baby Names
The former The Hills star only announced her pregnancy earlier this month, but Lauren Conrad has hinted at some adorable baby names for her impending bundle of joy already. How do we know this? The 30-year-old fashion designer and the team of her lifestyle website compiled a list of their top 10 favorite baby names for 2017 and posted it on Conrad's blog earlier this week, giving her fans and followers plenty of clues about which name she and her husband — 36-year-old musician William Tell — might choose for their first child.
"If you're an expecting mama, we know how difficult it can be to choose the perfect baby name," a post on Conrad's lifestyle blog published on Jan. 10 reads. "Searching for a meaningful name that will suit your babe can sometimes be downright daunting. If you've just started a list or are looking to add a few more names into the mix, we've got a few more gems for you."
Team LC's list has both boy and girl names, as well as a few gender neutral choices, so we haven't narrowed down her baby's gender just yet. But, considering how much Conrad has filled us in so far about this exciting chapter of her life, a gender announcement may not be too far away.
Coming in at the bottom of the list, while they prefer it for a baby boy, is the gender-neutral name Rowan. "While this name also serves as either a boy or a girl name, we love it for a little boy!," the blog post reads. Team LC also loves the unisex name River, and like it for a little boy as well.
As for traditional boy names, Conrad and her team narrowed the choices down to three strong, and classically unique names: Carter, Jasper, and Jackson.
The other names they picked for a baby girl include Sienna, Charlotte, Elle, and Hazel — which earned the top spot on the list. "Number 5 on the top girl baby names list for 2017, Hazel is at the top of our lists too," they wrote in the blog post. "We aren't opposed to naming babies after strong female characters either (any other The Fault in Our Stars fans?)!"
But, quite possibly the cutest and most unique choice is the name Sailor for an adorable baby girl, mostly for its backstory. "We blame it on living in Southern California but we love a name that reflects living near a body of water," Team LC explained of the name, which came in at number three on the list.
While Conrad has yet to reveal her due date — she's certainly allowed to keep some of these exciting details to herself — it may only be a matter of months until her bundle of joy makes his or her debut. And who knows, the soon-to-be parents may just choose one of these adorable names.