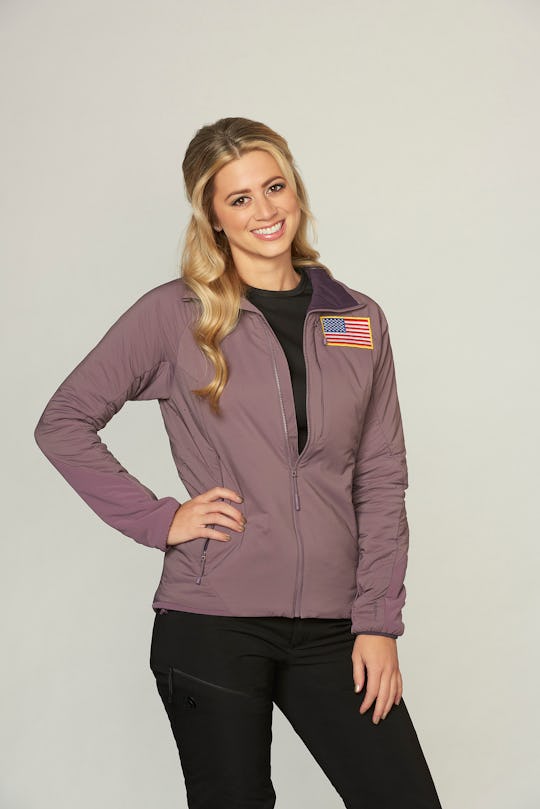 ABC
Lesley Murphy Has Undergone A Major Change Since Being On 'The Bachelor'
As the newest Bachelor spin-off, The Bachelor Winter Games are bringing back a lot of fan favorites from previous seasons and even international contestants from past seasons, including Lesley Murphy. Fans may remember Lesley as one of the final five on Sean Lowe's season of The Bachelor. But since it's been several years since Season 17, what is Lesley Murphy from The Bachelor doing now? The former contestant may have found love on The Bachelor Winter Games, but even before she was back at competing for roses and romance, she had a lot going on.
The Arkansas native was a political consultant when she went on The Bachelor, but now she's a travel journalist and even writes for TravelChannel.com, according to her LinkedIn profile. But besides that, the fifth place Bachelor contestant also started her own company, The Road Les Traveled (see what she did there?) in 2014 and uses the business to work with different companies, hotels, and even airlines to create content that informs and entertains other potential travelers.
Other than her big career moves, Lesley has been through a lot in her personal life, despite leaving The Bachelor on such good terms that she was in the bridal party for Lowe and Catherine Giudici's wedding. I know, she's got to be one of the more saintly former contestants to be able to keep her chin up and have an open mind about everything that happened.
In 2017, Lesley made the decision to undergo a double mastectomy ahead of any cancer diagnosis or scare. When she discovered that she is BRCA2 positive, which means that she's actually at a higher risk for having ovarian or breast cancer, the former Bachelor contestant made the decision to have the preventive surgery. Before her procedure, Lesley's own mother survived breast cancer, so she took the steps she believed were best for her in order to lessen her chances of being diagnosed later on.
Shortly after her surgery, Lesley posted a photo of herself on Instagram still in her hospital bed and her caption described her feelings in detail after undergoing such a major operation. "I finally caught a glimpse of my bare chest during a FaceTime call a couple of minutes ago," she wrote. "Whoa. It looks like I was in a bear fight and lost. Badly. The human body is truly amazing, though, and I will heal soon enough. I am overwhelmed with the outpouring of support from friends, family, followers and complete strangers."
Through her travels, Lesley has been all over the world and her Instagram photos paint an enviable picture of her life as a travel writer. She's been to India, Iceland, Argentina, and Puerto Rico, just to name a few of her past destinations, and in Puerto Rico she apparently did a lot more than take in the sights for fun. While in the country, Lesley also visited a school that was struggling financially after the roof was blown off in a storm. At the time, Lesley even set up a GoFundMe account in its honor in an effort to bring additional aid to them.
But even though Lesley truly does seem to live on the road as a travel journalist for the majority of the year, she managed to find the time to stop off in Vermont for The Bachelor Winter Games for another chance at finding love. That's all well and good, but after a little internet sleuthing, I did find that as recently as August 2017, she was very likely in a relationship with someone. In a photo she posted her herself snuggling up to a man with mountains in front of them, she wrote: "Mountains, boys, nature... officially blissed out in CO."
The mystery man's name is Julian Rivers and apparently he's a model. Back in September 2017 on his own Instagram he had a photo of the two of them with a caption that included all kinds of romantic hashtags, indicating that they may have very likely been romantically involved at the time. But clearly things didn't work out since she's looking to be struck by cupid's arrow once more in The Bachelor Winter Games.
Past relationships aside, thought, Lesley seems like she's always up for an adventure of some kind and after learning more about her, I can't help but root for her.
Check out Romper's new video series, Romper's Doula Diaries:
Watch full episodes of Romper's Doula Diaries on Facebook Watch.