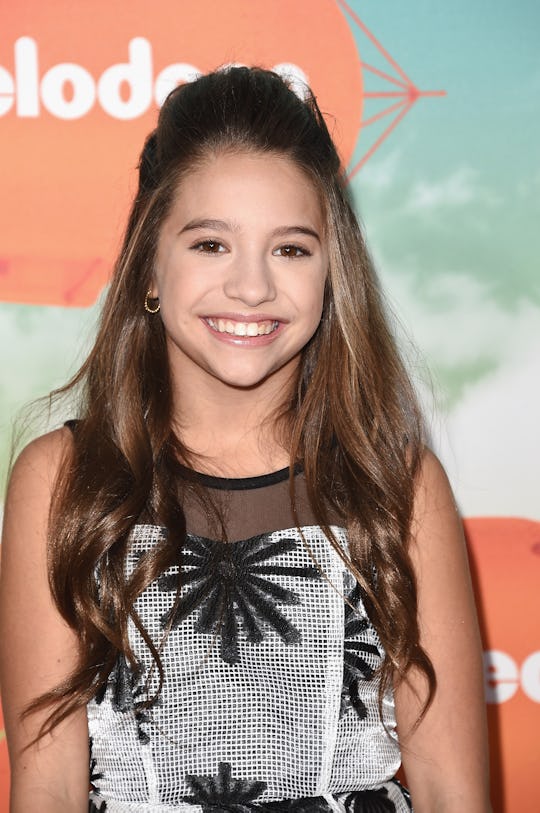 Jason Merritt/Getty Images Entertainment/Getty Images
Mackenzie Ziegler's Net Worth Is Impressive
Few things are more depressing for a middle-aged woman than finding out a person born in 2004 makes substantially more money than her. Also wrinkles and muffin tops, sure, but that whole money thing is a bit of a drag too. Admittedly, former Dance Moms' star Mackenzie Ziegler is worth a lot more than me on account of our different dance styles (I have none, she has loads) but still. Sad.
Mackenzie Ziegler (or "Mack Z" as fans of her songs will recognize her) is just 13-years-old and she's already an entertainment industry seasoned veteran. She starred alongside older sister Maddie on six seasons of the reality series Dance Moms, launched her first album in 2014, and has made a solid career for herself with her social media platform. In fact, by 2016 Mackenzie Ziegler's net worth was just over $2 million. She earns an average of $600,000 annually for her music sales, dance performances, sponsored content, social media, and TV appearances (although it should be noted she did not earn any money from her six years on Dance Moms). While her 14-year-old sister Maddie has moved to the west coast to pursue her solo modelling career (on a high after her performance in Sia videos), Mackenzie is pulling her weight at the family home back in Pittsburgh. She just signed a major ad campaign with GE. Looks like it's ice cream all around for the Ziegler girls!
The new ad campaign features several dancers demonstrating "how a grid in motion powers us all," and of course, Mackenzie Ziegler's dance moves are killer.
Mackenzie Ziegler isn't planning to just rest on her laurels and relax now that she's turned 13 either; she announced in May that she is working on writing a book called Mackenzie's Rules For Life. After all, her sister wrote The Maddie Diaries, so fair is fair, right? According to Teen Vogue, the book will be published by Gallery Books, the same imprint that released Maddie's book, in summer 2018. While she says she hopes the book will help readers know her better, she is also focused on offering a little insight and advice to other girls her age. She told Teen Vogue:
Growing up and trying to find your way in this world can be tough. I am still figuring it out myself. I feel like it will really help kids with how to be more confident with themselves.
Considering she's only 13-years-old, this middle-aged lady has to admit it; Mackenzie Ziegler has it together. Maybe I should buy her book.