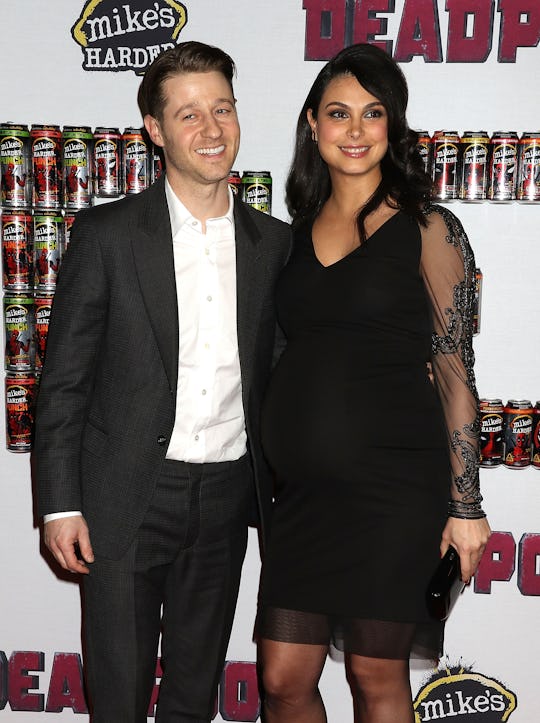 Laura Cavanaugh/FilmMagic/Getty Images
What Is Morena Baccarin's Due Date? She's Set To Deliver Pretty Soon
Current Gotham and former Firefly star, Morena Baccarin, has been in the news lately for setting aside messy divorce proceedings for the safety of herself and her unborn child. She's in her final trimester of a "high risk" pregnancy, and mothers and fans have rallied around her decision to make a stand for the health of her child. Her divorce deposition had been scheduled for Feb. 3, but she has requested that it be delayed thirty days after her baby is born. In photos, she looks very close to term, but when is Morena Baccarin's due date?
Baccarin stars in Gotham with her boyfriend and the father of her child, Ben McKenzie. They made their first red carpet debut as a couple Dec. 2015, and Us Weekly reports that they plan to marry. Her due date is set for early March, and though this is her second child, it is her first with McKenzie. The two met on set while filming their hit show in Manhattan.
According to E! News, Baccarin's former husband, screenwriter Austin Chick, had agreed to co-parent their son Julius in New York so that he could be near both his mother and father. But after it was discovered that Baccarin and McKenzie were in a relationship, Chick moved to Los Angeles. Their bi-coastal custody battle for their two-year-old has been raging ever since.
Part of the animosity between the two is rooted in Chick's claim that Baccarin began seeing McKenzie while they were still together. Baccarin strongly refutes his timeline and maintains that they were separated when she became pregnant. Regardless, the court ordered that Baccarin pay Chick $23,000 for child and spousal support. The couple was married for three years before filing for divorce.
The physical, mental and emotional stress of the ordeal was decidedly too high a risk for an already "high-risk" pregnancy. To support her request to postpone the divorce proceedings, Baccarin filed her doctor's medical advice during her hearing. Part of the document itself read,
Sitting (as to answering questions) for a deposition, regardless of length of time, is unduly and unnecessarily stressful to me at this time. Such stress will affect my personal well-being and potentially cause harm to the health of my unborn child.
Baccarin's request has not yet been formally granted, but fans certainly hope it will be, for her and her child's sake. Despite the bitterness of the situation, Baccarin and McKenzie appear to be in good spirits and excited about their budding relationship.