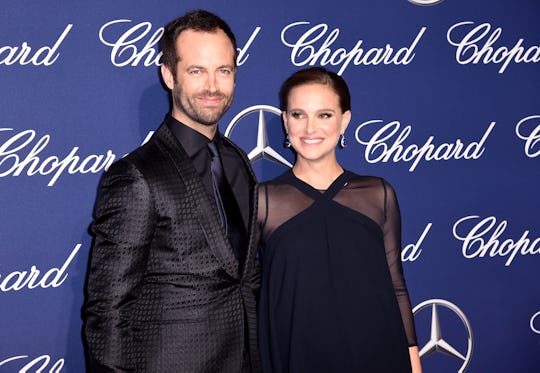 Emma McIntyre/Getty Images Entertainment/Getty Images
Natalie Portman's 2nd Child's Name Is Beautiful
Something good must have happened about nine months ago, because it is baby season in Hollywood! On Friday, E! News confirmed yet another celebrity tot. So what is Natalie Portman's baby's name? She and her husband, choreographer Benjamin Millepied, welcomed a daughter, Amalia Millepied, on Feb. 22. The couple met on the set of 2010's Black Swan, when Millepied was tasked with teaching Portman to dance for her role as a ballerina. They were married in 2012, and have a 5-year-old son, Aleph.
But don't expect to hear much more about these little ones. The hottest new celebrity trend appears to be keeping children out of the spotlight; Kristen Bell has successfully campaigned for major magazines and websites to adopt a "no kids" policy for paparazzi photos, Alexis Bledel kept her son existence a secret for months, and nobody even knows what Peter Dinklage's daughter's name is. But Portman was a private person long before she became a mother. Girlfriend doesn't even have any social media accounts! Perhaps because she was once a child star herself, she understands the importance of a work-life balance. That's been relatively easy to maintain since she and her family have been living in Paris for the last two years; France has very strict privacy laws.
The family moved so that Millepied could take a position as the director of dance at the Paris Opera Ballet, but he resigned in February 2016 so that he could focus on "artistic creation and expression," according to the Los Angeles Times. Marie Claire reported that the family moved back to Los Angeles in July, where Millepied will presumably concentrate on his dance company, L.A. Dance Project. He's also been known to dabble in commercials, he directs and choreographs short films, and he co-founded an artists' collective called the Amoveo Company and a tech startup called Artform. Oh, and then there's the two kids. No wonder he didn't have time for the Paris Opera Ballet anymore!
As for Portman, she made her directorial debut last August with the Hebrew-language film A Tale of Love and Darkness, she was nominated for an Academy Award for her recent turn as JFK's widow in Jackie, and as soon as she's back on her feet, she'll be back to work on another biopic, starring as... wait for it... Supreme Court Justice Ruth Bader Ginsburg. I guess we can forgive her for the Star Wars prequels now? Rest up, Natalie, we can't wait for your return.