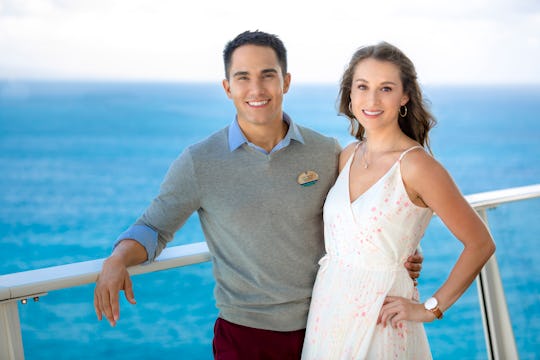 Jeremy Lee/Alexx Henry Studios
The Hallmark Summer Nights Movie Schedule Will Make It Impossible Not To Watch
The only thing better than Hallmark Christmas movies is getting a month of romantic comedies that are all summer themed. OK, so nothing is really better than Hallmark Christmas movies but in the summer, this is more than acceptable in place of them. In reality, the Hallmark Summer Nights movie schedule is a lot less imposing than that of the Christmas schedule, especially since there are just a handful of movies. This means that it's easier than ever to watch every single one while living vicariously through characters visiting amazing tropical locations.
The month of Hallmark's romantic summer movies began on July 28 with the Lacey Chabert-helmed Love on Safari, but there are still a few weeks left to enjoy the rest that Hallmark Summer Nights movie schedule has to offer. Like most Hallmark romance movies, the storylines verge on the unrealistic and are more like movie versions of romance novels, but that's kind of the point. I'm not watching a romance movie to see two people fall in love slowly without a romantic cruise ship or tropical island involved. That's not how this works.
The summertime might be meant for getting outside and enjoying the sun until the fall comes and the sun goes away, but who doesn't love an excuse to do absolutely nothing but watch a movie on a lazy summer night?