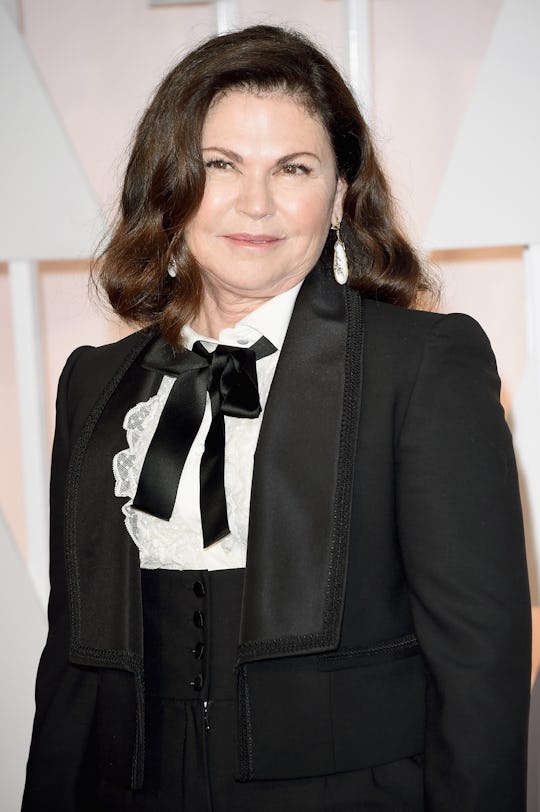 Jason Merritt/Getty Images Entertainment/Getty Images
About That "&" Pin From This Year's Oscars
Given the current political climate, any big event is a chance for celebrities to stand up for their favorite causes and raise awareness. Along with blue American Civil Liberties Union ribbons, the "ampersand" pin also made an appearance on the red carpet. So what does the "&" pin worn at the Oscars mean in the grand scheme of things? It's pretty simple. The blue "&" pin is for the Gay & Lesbian Alliance Against Defamation, or GLAAD, which is an organization that supports the LGBTQ community.
E! News red carpet host Brad Goreski donned one with his dapper looking suit on camera. Over the weekend, the entire cast of Moonlight rocked the pin at the Independent Spirit Awards, since the film is a coming-of-age story about a homosexual African-American man. It's a shame that the cast didn't wear the pin to the Academy Awards, though it's a sign of just how contentious the controversial wearing your cause, and a controversial cause at that, can be.
The creators, crew, and cast of Moonlight surely stand by their message, nonetheless and are undoubtedly supportive of the LGBTQ community, despite the fact that many declined to wear their pin again on Sunday night.
Who knows? Colleen Atwood, who won the Oscar for Best Costume Designer, also wore the pin, but it was mistaken for an ACLU ribbon by some news organizations, which many of the other stars wore with their Sunday best at the Oscars. At the end of the day, it might not matter whether the pin or ribbons are attributed to the right organizations in this case, since both organizations are fighting the same fight right now.
Moonlight director Barry Jenkins explained, "It's an ampersand because it's about togetherness. It's about bringing all of us together—about inclusivity, inclusiveness."
Although GLAAD is primarily an LGBTQ advocacy group, the ampersand pin is for everyone. GLAAD explains on its website, "Because no one is just one identity, and many of us are under attack. All marginalized communities are under attack. The ampersand is the symbol that unites us."
If you want one of your own, you can buy the pin on GLAAD's website for $8 and do some good. There are also T-shirts for $25 with the inclusive symbol on it.
So if you want some red carpet fashion, it's totally within reach. And while you're at it, get an ACLU ribbon and a Planned Parenthood pin.