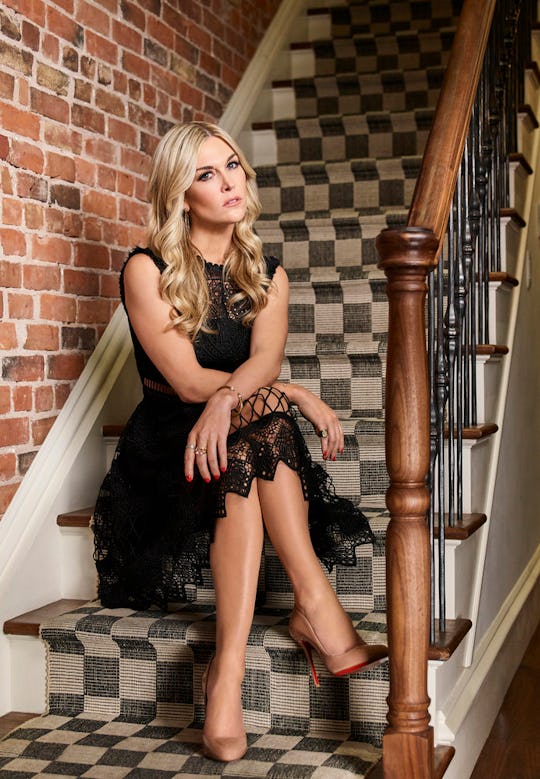 Patrick Ecclesine/Bravo
Tinsley Mortimer's Net Worth Highlights Her Success
Another April, another new installment of The Real Housewives of New York, but is anyone really complaining? Though as with many new seasons of one of the biggest shows in the franchise, there are some newcomers and for Season 9, fans are likely going to be wondering all there is to know about them. Like, what is Tinsley Mortimer's net worth? The RHONY newcomer is known for being a socialite, but she's actually found some fortune in her own right and it's in her blood to be successful. Tinsley has apparently been claiming to be a descendant of Thomas Jefferson for years, and whether or not that's true, she still comes from an impressive Virginia family.
According to Celebrity Net Worth, Tinley's dad is a real estate investor and her mom is an interior designer, so it's no wonder that Tinsley herself found a profession in design. Thanks to her many entrepreneurial endeavors where fashion is concerned, an education at Columbia University, and a marriage which resulted in millions, RHONY newcomer Tinsley's net worth is $35 million. However, she's no longer a housewife — Tinsley was married to Robert Livingston "Topper" Mortimer for roughly seven years before they split up in 2009. But never one to back into the shadows, Tinsley has continued to do fairly well for herself following her divorce and now she's going to be a big part of Season 9 of RHONY.
Tinsley is no stranger to reality TV though. In 2010, she starred in the short-lived CW reality show High Society and appeared in an episode of America's Next Top Model too. But none of her business accomplishments are probably as important as her line of handbags, Samantha Thavasa by Tinsley Mortimer, which was soon followed by a her clothing line, Riccimie.
Aside from her fashion career, Tinsley had some success with books too as she wrote the novel Southern Charm in 2012 and was also part of the book The Park Avenue Diet. According to her Bravo bio, "Tinsley is here to prove that there is more to her than meets the eye" as she makes her RHONY debut.
Of course Tinsley won't be going into the show blind though, as pal and fellow RHONY star Sonja Morgan will be there to help her transition to a life of constant cameras and drama. But being an experienced socialite and someone who is obviously unafraid to be in front of a camera, something tells me that Tinsley will fit right in.