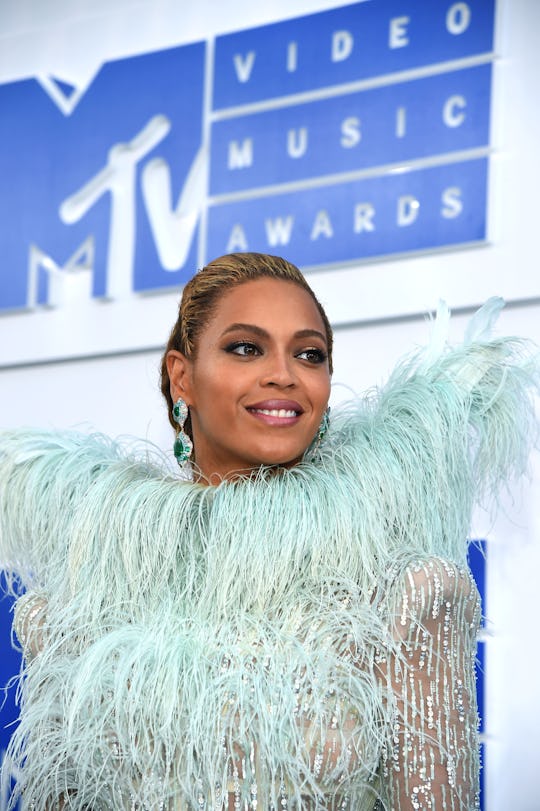 Larry Busacca/Getty Images Entertainment/Getty Images
What "Minor Issue" Do Beyonce's Twins Have?
In February of this year, the world was changed. American royalty and singing goddess Beyoncé announced that she and husband Jay Z were expecting twins. Now, the twins have reportedly arrived — according to Us Weekly, the couple welcomed the new additions earlier last week — but questions still remain, like what "minor issue" is keeping Beyoncé's twins in the hospital? TMZ reported on Sunday that the family has been there for nearly a week.
Update: On Tuesday, June 20, TMZ reported that Beyoncé's and Jay Z's twins were born prematurely. It's unclear just how premature the babies were, but "sources connected to the family" told TMZ that the babies were being kept "under the lights." This term is usually used in reference to babies born prematurely or babies who have high bilirubin levels, which causes them to have jaundice. The condition is common, not serious, and is treated with phototherapy (which is where the reference "under the lights" comes from), according to the University of Michigan C.S. Mott Children's Hospital. The light is absorbed through the baby's skin and then into their blood, and it helps lower their bilirubin levels.
There has been a lot of speculation these past few weeks about whether Beyoncé had given birth yet, with fans pointing to clues such as her social media absence, and a heavy security presence at a Los Angeles area hospital. Then, on Sunday, an unknown woman arrived at the same hospital carrying a floral arrangement for "B & J," complete with two balloons exclaiming "Baby Boy!" and "Baby Girl!" respectively. Not long after that was reported, multiple outlets confirmed the birth of the twins, along with Bey's father, Matthew Knowles, who posted his happy thoughts on Twitter Sunday morning.
While neither Beyoncé or Jay Z have confirmed the news themselves, TMZ has now also reported that "Beyoncé has given birth to a boy and a girl, but an issue surfaced that has kept them in the hospital for nearly a week."
According to a nameless source who spoke to TMZ, there has been a "minor issue" with Bey's delivery, and therefore both mom and babies are continuing to stay in the hospital to be on the safe side.
Per TMZ, Beyoncé is still in the hospital, but is doing well. "The babies are expected to be okay as well," although it's unknown when anyone will be released. Of course, both parents' elective silence shows that they would likely appreciate some privacy during this exciting and stressful time. And seriously, it really isn't anyone's business what exactly is going on in that hospital, unless Bey or Jay Z decide to talk about it.
Because really, until mom and dad decide to announce the birth of their new little ones, every bit of information should be taken with a grain of salt. And, if the news of a "minor issue" is in fact true, then all we can do is hope that everyone is doing okay, and that the new family of five is getting off to a great start.
And of course, congrats to Beyoncé, Jay Z, and 5-year-old Blue Ivy, who will no doubt be an awesome big sister!