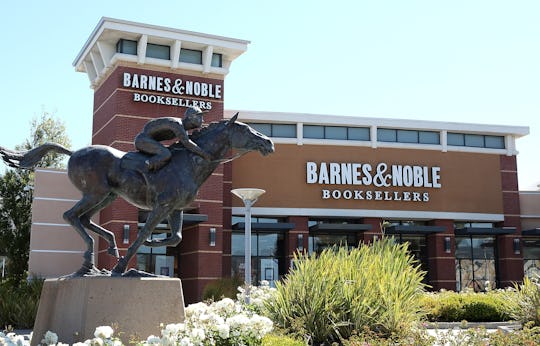 Justin Sullivan/Getty Images News/Getty Images
Barnes & Noble's Cyber Monday Sale Includes Deals On Toys Like Wizard's Chess, So Accio Computer
As someone who proudly identifies herself as book-obsessed, I don't need excuses to step into bookstores and simply "walk amongst books" as I tell my husband — Barnes & Noble is no exception. But for those of you that prefer to get your B & N fix and stay in your pajamas too, you can get excited about what to buy at Barnes & Noble Cyber Monday 2017 sale. Every year, Barnes & Noble offers exclusive deals and special collections for some of their most-loved items, including games, puzzles, toys, and DVDs and Blu-ray discs.
This year, Cyber Monday at Barnes & Noble means 50 percent and up off DVDs and Blu-ray, 50 percent off kits, and 30 percent off one item in the toys and games, or hobbies and collectibles departments.
That's right: These days, the popular bookstore chain offers more than just books, and I've listed the Disney Collectibles, robots, Barbies, Harry Potter Wizard's Chess, and Hatchimals to prove it. There are even a few things mixed in for the big kids in your life because why not? Take note that I've listed items that fall into each of the categories that will be discounted on Cyber Monday and their current prices, so you can do the math on your savings ahead of time
As for me you ask? Oh, I will take a giant stack of books and a quiet room, please and thank you very much. Really, you're too kind.