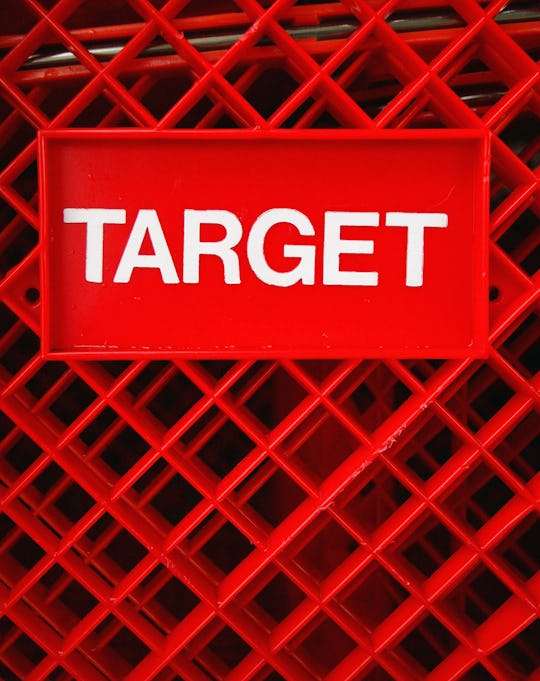 Tim Boyle/Getty Images News/Getty Images
Target's Cyber Monday Sale Includes Huge Savings On KitchenAid Mixers, Toys, & More
Normally, when someone asks me whether I want to go to Target, the answer is immediately, "YES!" But there's that one time a year, after Thanksgiving and the chaos of Black Friday have passed, that I might prefer to get online — because savings are through the roof, and I can conquer all my holiday shopping in my pjs. Can you guess when that is? I get pretty excited to relax at home, away from the crowds, and experience the glorious discounts to come with the best deals at Target's Cyber Monday 2017 sale.
One of my favorite things about Target is that I can find a gift for just about anyone there, whether it's classy, humorous, kid-friendly, or edible — their wine and food options are pretty great, too. Honestly, it's pretty hard to go in and leave empty-handed, or with just the items on my list for that matter, which is why Cyber Monday is so incredible. You can stick to your list and use the search bar to get what you need and get out, or you can surf the site to your heart's content and a whole bunch of unexpected deals.
All the awesomeness of Black Friday at Target has been unveiled, but I still think that the Cyber Monday sale is truly the cherry on top. This year Target's Cyber Monday sale include 15 percent off sitewide on target.com beginning early the morning of November 27. According to a press release, "Deep discounts will begin on Sunday, Nov. 26, and continue throughout Cyber Week on Target.com, including lowest prices of the year on select items within home décor, kitchen appliances, toys, movies, electronics and more." Additionally, Target is offering free shipping throughout the holiday season, and guests who use a Target REDcard receive 5 percent savings on nearly all items. Woot!
So, what I'm gathering is that even if you don't find a huge discount on things you need throughout the year or items on your Christmas list, you're going to snag a percentage off and free shipping no matter what. So stock up!
New this year for Cyber Week, Target.com also will offer digital daily deals, including department-wide sales beginning Tuesday, Nov. 28 through Saturday, Dec. 2. You can visit the Target.com weekly ad to get the scoop on specific deals as they become available.
Without further ado, it's time to check out some of the best Cyber Monday deals this year. And don't forget to keep your eye on Target's Weekly Ads to view deals as they come in too.