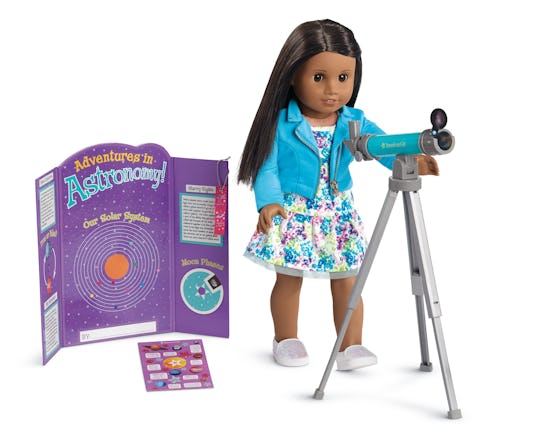 American Girl
The American Girl Cyber Monday Sale Includes 60% Off Select Products, & You'll Want It All
Guys, if you need to know just one thing about me, it's this: I am completely obsessed with American Girl. The original historical collection, Bitty Baby, WellieWishers, the books — I'm here for it all. I was a huge fan in the '90s and now that I have my own little American girl, I'm eager to get her interested. My favorite thing to do on Black Friday is to head to the American Girl store and look at everything, but it doesn't stop there. In fact, you should know what to get at the American Girl Cyber Monday 2017 sale because it's seriously amazing, too.
I'm really lucky to have an American Girl store just 25 minutes away from me, but there is something really special about getting a package in the mail. Take it from the girl who pored over every American Girl catalogue from the age of 6 until I was about 15 — it's so sweet to pick out items that you can only see images of. (OK, I'm 29 and still get the American Girl catalogue in the mail, I can admit that.)
Luckily, Cyber Monday is not just online shopping — it's online shopping with some great deals. According to American Girl, the Cyber Monday sale will include 60 percent off select items and a flat-rate shipping of $5.95 for orders $100 and more. I mean, that shipping rate is worth all of the shopping. If you still want specifics, here are a few deals you can snag this Cyber Monday.