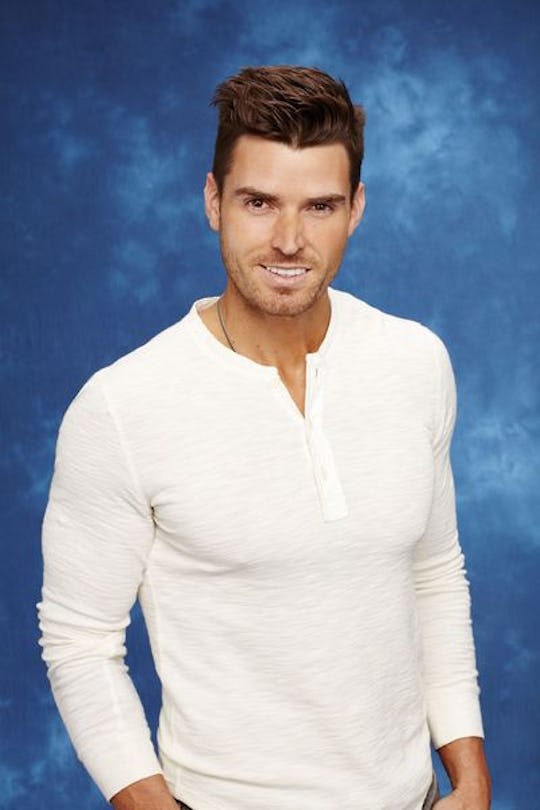 ABC/Craig Sjodin
What Was Luke's Job In Afghanistan? The 'Bachelorette' Contestant Opened Up About His Past
It wasn't hard for us to fall for Luke Pell on Tuesday night's special episode of The Bachelorette. Luke, a 31 year old war veteran from Texas, was granted a one-on-one date with bachelorette JoJo. No longer in the L.A. mansion but in rural Pennsylvania, the couple did what people in rural Pennsylvania apparently do: go dog sledding and relax in a wood fired hot tub in the middle of a forest. During the date, Luke opened up to JoJo about his time in the military. So what was Luke's job while in Afghanistan?
Luke's listed occupation on the show is "War Veteran," and he told JoJo that he attended West Point, the prestigious military academy. According to his LinkedIn profile, he graduated West Point in 2007 after studying sociology and engineering. After the military academy, Luke went on to serve five years in the military. He worked under different organizations such as the 101st Airborne Division and Division West First Army. During his time in Afghanistan he served as a "platoon leader, fire direction officer, fire support officer, and finally as a battalion operations officer."
During Tuesday's episode he revealed to JoJo he lost a good friend named Jason in Afghanistan in 2010. Luke told JoJo that Jason was married for a year prior to his death, which lead him to have a different view of marriage. In his bio on The Bachelorette website, Luke said marriage is "two people who consider themselves best friends, lovers and soulmates, decide to take on life together and build a life and family of their own."
According to Reality TV World, Luke thought of Jason as a brother, and he tries to keep his legacy alive. In the last two years of his military service, Luke worked throughout the United States with the Army Reserve Commands and several National Guard units working on development and training programs. Luke left as a Captain in 2012.
After leaving the military, Luke spent two years working in the oil industry with Chesapeake Energy before moving on to professional coaching. Since 2015, Luke has considered himself to be an entrepreneur. Luke's LinkedIn states his personal mission is "to spend everyday making a positive, purposeful, impact on all the relationships and interactions in his sphere of influence."
This appears to be true from his one-on-one date with JoJo, where he opened up about his experiences in Afghanistan and his views on marriage. There are rumors that Luke will advance to the final four. Considering his backstory and outlook on life, it's easy to see why.