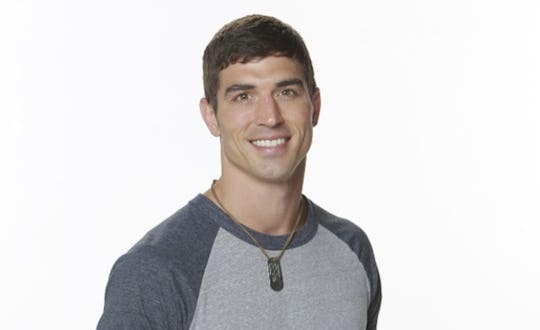 CBS
Cody's Plans After 'Big Brother 19' Could Find Him Back On Our TV Screens
Big Brother 19 may be over, but that doesn't mean fans have to completely say goodbye to some of the houseguests they've come to love. In fact, it's hard to imagine life without Cody Nickson now that's he's become such a prominent fixture in the Big Brother world, even going so far as to win America's Favorite Houseguest during Wednesday's finale. But what does life look for him now that the show is over? What will Cody do now after Big Brother 19? From the sound of things, it seems like he could end up appearing back on our television screens, though for an entirely different reality show.
Back on Aug. 11, Jessica posted an Instagram live video about her time on the show and what plans she and Cody have in store once the show is over — this included competing in a different TV competition. "If you guys wanna see Cody and I on Amazing Race, harass CBS," Jessica pleaded to fans. "Because Cody and I are not done competing." And honestly, we really don't want them to stop competing. I could honestly watch a reality show about them any day of the week. So it's totally possible they could appear on The Amazing Race in the not so far off future.
As many fans already know by now, Cody is a man of very few words. In fact, when Julie Chen asked him how he thought the finale went on Wednesday night, he simply answered "fine." (Seriously, I'm so going to miss this guy.) But apart from getting to know what his relationship with Jess is like outside of the Big Brother walls and potentially appearing on The Amazing Race at some point, very little is known about what Cody's plans are moving forward. He seemed relieved that the show was about to be over, so perhaps he'll prefer to get back to a quiet life, far away from any cameras. But if fans had it their way, this is not the last they'll be seeing of him.
As for his other half, Jessica has plans to appear on The Bold and the Beautiful, though the date of her cameo has yet to be revealed. Maybe Cody will decide to join her during her little soap opera stint, though apparently he seemed less than thrilled of the idea, based on his post-Big Brother interview with Will. But really, does that surprise anyone. (I've never watched The Bold and the Beautiful, though I totally would if Cody made an appearance.)
I'm sure as the weeks go by, more interviews will happen and details of Cody and Jessica's future plans (whether it includes TV or not) will be divulged. I'd also suggest following them on Twitter to get a better handle on their comings and goings in the days to come. It wouldn't be all that surprising if a proposal wasn't eventually in their future as well. These two are clearly head over heels in love with each other, and Cody admitted on live television that he plans to eventually marry her someday. So maybe they'd agree to a special Big Brother TV Wedding down the line? I would totally be on board with that idea.
But in the meantime, I just hope these lovebirds get to take a breath and enjoy each other's company while relishing in that $25,000 Cody just earned after being crowned America's Favorite Houseguest. Congrats, my friend — you deserve it!
Watch Romper's new video series, Romper's Doula Diaries:
Check out the entire Romper's Doula Diaries series and other videos on Facebook and the Bustle app across Apple TV, Roku, and Amazon Fire TV.