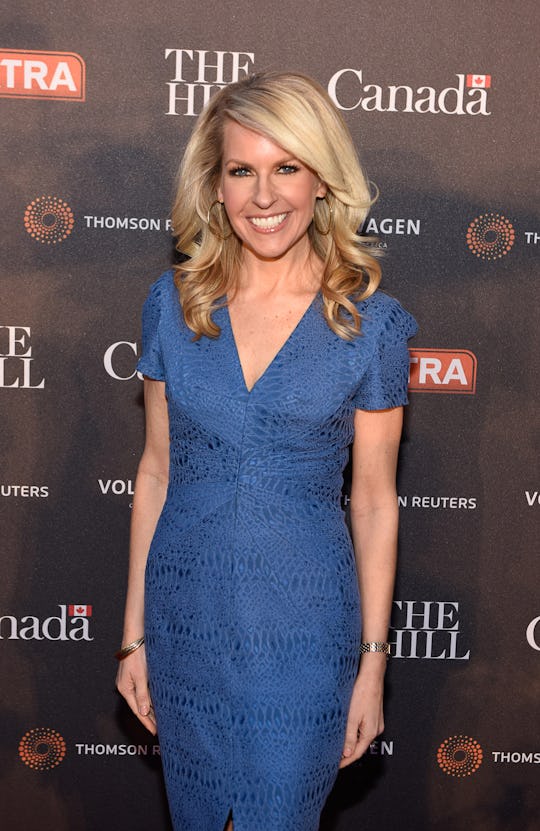 Dave Kotinsky/Getty Images Entertainment/Getty Images
What Will Fox News' Monica Crowley Do In Trump's Administration? She'll Be Part Of The NSC
Fox News commentator and conservative radio host Monica Crowley has been a big Trump supporter for ages. And we all know how President-elect Trump feels about loyal supporters, don't we? So it should have come as no surprise to anyone that Crowley has been offered a position in the Trump administration. Particularly when the two share a clear affinity for walls and such.
Crowley was reportedly being considered for two positions by President-elect Trump; White house press secretary and senior director of strategic communications for the National Security Council, according to The Daily Beast. The Trump transition team announced Crowley's appointment to senior director of strategic communications for the National Security Council on Thursday. Crowley expressed her gratitude in acquiring the appointment, issuing a statement that read:
I am deeply honored, humbled and grateful to be asked by the President-elect to join the extraordinary national security team he is assembling. With vision, courage and moral clarity, he is committed fully to re-establishing America's singular place in the world. He is also committed to selecting the best people for the jobs of keeping the American people safe and the country secure. It will be a great privilege to serve with them.
Crowley has ended her contract with the Fox Network, where she has been a commentator since 1998, in order to transition in to her new role in Trump's Cabinet in the new year. She has also moved away from her position at The Washington Times as a columnist and an opinion editor, according to Politico.
Before Crowley began her work for the Fox Network, she was a foreign policy assistant to former President Richard Nixon. She is a member of the Council on Foreign Relations and holds a Ph.D in international affairs from the University of Columbia.
A vocal supporter of Trump, Crowley made headlines in Oct. 2015 for posting a picture of herself beside the Berlin Wall with the caption, "At the Berlin Wall last week. Walls work.", presumably in reference to President-elect Trump's campaign promise to build a wall between the United States and Mexico. The Berlin Wall was taken down in 1989. She has also been outspoken in her opposition of the Obama administration's refusal to use the term "radical Muslim terrorism." In fact, in Nov. 2015 Crowley wrote an op-ed piece for The Washington Times claiming that very few Syrian refugees were entering Europe to flee the war and instead were from:
Middle East, North Africa and countries like Pakistan and Indonesia who are using the European Union's open doors-open borders policy to reach the West for social welfare and the longer-term goal of spreading Islam.
Crowley will be working under retired Lt. General Michael Flynn, Trump's pick for National Security Adviser. Flynn released a statement welcoming Crowley and retired Army Lt. Gen. Keith Kellogg to his team; Kellogg will serve as the NSC's chief of staff and executive secretary.
The United States is an exceptional country and these are two exceptional individuals who have agreed to fulfill the president-elect's pledge of putting America first once again. I am honored to have General Kellogg and Dr. Crowley on the National Security Council team.