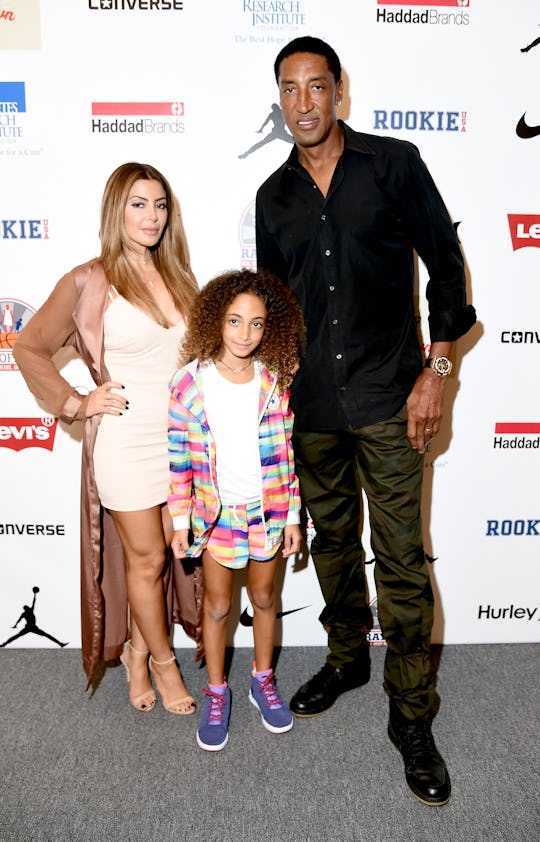 Michael Loccisano/Getty Images Entertainment/Getty Images
What Will Happen To Scottie & Larsa Pippen's Children? They Want The Best For The 4 Kids
A 19 year marriage in Hollywood is basically like being married for 75 years in real life. Almost impossibly unattainable. So it is with great sadness that I tell you NBA great Scottie Pippen has filed for divorce from Real Housewives of Miami's Larsa Pippen. While the couple must be heartbroken, fans are wondering what will happen to the four children of Scottie and Larsa Pippen now that their marriage is reportedly ending. Naturally, the Pippens are making the happiness and welfare of their children a priority.
Larsa Pippen's representative released a statement to Page Six which read in part:
After careful consideration and 19 years together, Larsa and Scottie have each filed for dissolution of their marriage. Although they are no longer to be married, Larsa remains hopeful that she and Scottie will always do what is best for their 4 beautiful children and jointly raise them with love and respect. She would like to thank everyone for their understanding and kindly ask for privacy from the media during this difficult time of transition for her family.
The Pippens' children include daughter Sophie and sons Scottie Jr., Justin and Preston. Larsa Pippen will reportedly be caring for the couple's children, and Pippen will be paying child support, according to TMZ. Pippen also has three children from a previous relationship.
The Pippens were married in 1997, and were most recently seen together at New York's Fashion Week. The couple were still wearing their wedding rings when spotted out together in September, and Larsa Pippen threw her husband a pretty epic birthday bash in Miami last September for his 50th birthday in Miami.
In recent months Larsa Pippen, who is a very close friend of Kim Kardashian West, has rarely been spotted out with her husband. Rumors have been swirling around that she has been spending time with rapper Future, but those rumors have not been confirmed.
Pippen filed for divorce from wife Larsa on Tuesday and she was formally notified on Thursday, according to a report by People. His lawyer, Roberta G. Stanley, released a statement to the outlet saying:
This is a very difficult time for Mr. Pippen. He is hopeful that the divorce will be swift and amicable. We are respecting his request to protect his privacy and the privacy of his children during the dissolution of marriage proceedings.
While the couple will most definitely be fending off rumors about their impending divorce in the upcoming weeks and months, hopefully they will be able to protect their children and help them get through this difficult time.