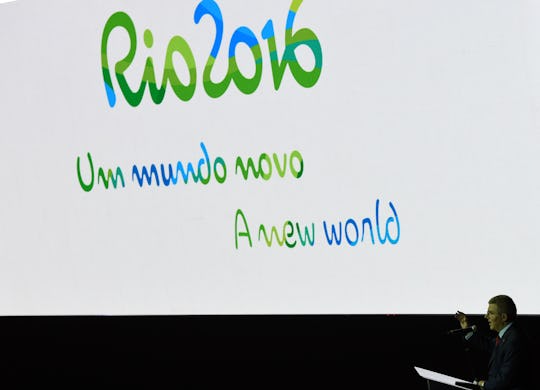 VANDERLEI ALMEIDA/AFP/Getty Images
What You Need To Know About Zika Before The Rio Olympics
The 2016 Summer Olympics are approaching, and in August this year, Rio De Janeiro will be playing host to the finest athletes around the world. While a visit to Rio would normally be cause for a whole lot of excitement, especially with the Summer Olympics to sweeten the pot, this year's events are a little different. The Zika virus remains a going concern in Brazil, and it has some experts wondering if the Olympics should be postponed. Here is what you need to know about the Zika virus and the Rio Olympics.
The Zika virus is transmitted by the Aedes variety of mosquito. It has been linked to certain neurological birth defects like microcephaly (when a baby is born with a disproportionately small brain, which can cause a host of other developmental delays), and Guillain-Barre syndrome (an illness that weakens the immune system and can cause paralysis). The World Health Organization projected that approximately 2,500 babies would be born in Brazil with microcephaly if the current trends of Zika infection were to continue. Brazil has seen over 10,000 cases of Zika since the outbreak hit.
Because of this, the Centers for Disease Control has issued a Level Two Alert for travelers heading to Brazil, reminding them to practice enhanced precautions if they plan on visiting the country any time soon.
While the World Health Organization has declared the Zika virus a global public health emergency, it has also announced that there is no need to move the Olympics or postpone them. The WHO reports that mosquito activity is reduced in August, and feels there is very little risk involved for the estimated 380,000 people who will travel to Brazil for the Olympics.
Some scientists, however, have voiced concern over the Rio Olympics, particularly for women who are pregnant or could become pregnant. A former public health official, Betsy McCaughey, told The Cats' Roundtable Radio Show that she feared a "worldwide epidemic" if the Rio Olympics are not postponed:
If you were going to design a method to take a very severe disease and spread it worldwide really quickly ... you would hold an event at the epicenter of that disease - Brazil - and invite 500,000 people to attend.
For most people, the Zika virus can have almost no long term effects. Some may experience various flu-like symptoms such as a rash, fever, sore throat, or conjunctivitis (red eyes), but should be able to work through the illness and remain otherwise healthy.
The risk for pregnant women or women planning to become pregnant, on the other hand, could be severe. And while the virus is primarily transmitted through infected mosquitoes, it can also be transmitted sexually through semen, meaning that hopeful moms-to-be should consult with their doctors before traveling and follow strict guidelines to a T.
The WHO still recommends that pregnant women or women who could become pregnant delay travel to Zika-infected areas. They should also avoid sexual contact with someone who might have been travelling to a Zika-infected country.
There is still no vaccine for Zika.