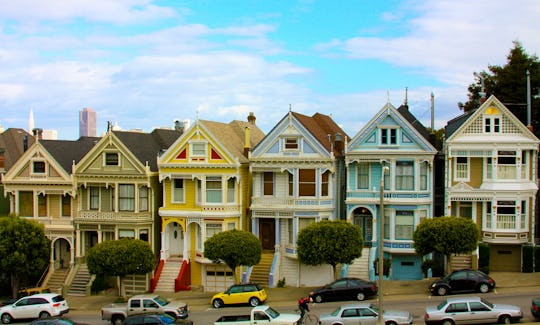 Pedro Javier Jiménez/Flickr
What's The Song In The 'Fuller House' Trailer? You Might Just Cry Listening To It
After weeks of imagining what the long-awaited revival of Fuller House might look like, Netflix has finally given us a glimpse. The recently released teaser is full of nostalgia — familiar voices! That house! That street! — but one thing is unfamiliar: the song in the Fuller House trailer that made us cry almost as much as a glimpse at a dog that looks like Comet.
So what is that tune that has you grabbing the tissues? It's none other than Miranda Lambert's "The House That Built Me," and the twangy, simple melody couldn't be more perfect for the teaser. It takes us back to the Tanner family home, which, in the Fuller House teaser, is completely empty. The usual chaos of Danny Tanner, Uncle Jesse, Uncle Joey, Aunt Becky, and the girls is gone (wah!) and replaced only with this tune.
The lyrics to the song are about how you can't go back in time, but you can go back home. (Sniff!) As Miranda Lambert sings:
I know they say you cant go home again. / I just had to come back one last time. / Ma'am I know you don't know me from Adam. But these handprints on the front steps are mine. / And up those stairs, in that little back bedroom is where I did my homework and I learned to play guitar. / And I bet you didn't know under that live oak my favorite dog is buried in the yard.
I told you it was a heartbreaker. We know that this new installation in the family saga will follow DJ, Stephanie, and Kimmy as they return to the Tanner home to raise their children. But the lyrics hint about even more than just the plot of the Full House revival — the lyrics are telling us about our need for a Full House revival. It's not the '90s anymore and it never will be again, but we're getting one last season of the show we were raised on. "I just had to come back one last time." (Sob!) That's the dream, and Netflix delivered.
All thirteen episodes will be ready for binge-consumption on Feb. 26, so choose your winter plans wisely. It would be a shame to miss this.
Images: Pedro Javier Jiménez/Flickr