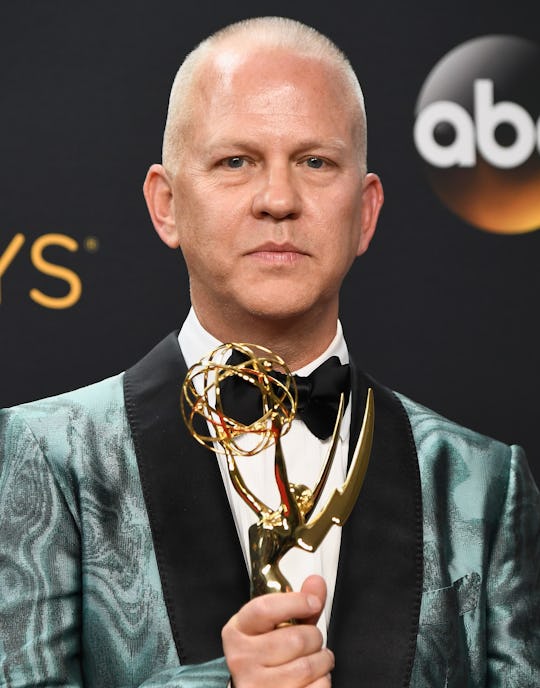 Frazer Harrison/Getty Images Entertainment/Getty Images
'American Crime Story' Season 3 Could Prove To Be The Most Epic Ryan Murphy Creation Yet
Throughout his career, Ryan Murphy has managed to churn out quite a few hit series that entertain fans and gain large followings, not the least of which is American Crime Story, even if it is still relatively new. And with its second season coming to a close, fans are probably already wondering, when does American Crime Story Season 3 premiere? After Season 1 tackled the famed 1995 trial of O.J. Simpson and Season 2 covered not only designer Gianni Versace's life and death but also that of his killer Andrew Cunanan, Season 3 could be the most epic one yet if the story pans out as scheduled.
Although there hasn't been an official announcement yet for when Season 3 will premiere, Deadline reported that fans can expect to see it on FX in early 2019, much like Season 2 premiered in early 2018. It could be argued that since there was such a long span of time between Season 2 and 3 that fans may be dealing with a similar timeline, but since the expected plot for Season 3 has been in production for some time, the season will likely be finished in time for an early 2019 premiere date.
During the 2018 Television Critics Association Winter Tour, FX CEO John Landgraf told the press that he wasn't sure if Hurricane Katrina would be the focus of Season 3 of American Crime Story, as it was rumored to have been the topic for Season 2, though it temporarily had to be put on the back burner. "As we announced, we took a really different approach and made a deal for a really great book, and that's in active development but I haven't seen a script," Landgraf revealed. "But I couldn't tell you after [The Assassination of Gianni Versace] what the next installment of American Crime Story will be. It might be Katrina, it might be something else. I can just tell you there will be one."
On the flipside, Murphy himself essentially confirmed during the press tour that Season 3 will be about Katrina after all and that viewers can expect much of the focus to be on Memorial Medical Center in New Orleans, which lost power for five days following the hurricane. "The third season is set in Memorial Hospital and really looks at, sort of, the medical conditions in our country and global warming, and is this going to happen again, which it is," Murphy said during the 2018 TCA Winter Tour. "And if it does, who has the right to decide who lives or dies in our country. So every different season of the show, unlike other things that we've done, is so different."
Originally, Murphy reportedly planned to follow the book The Great Deluge by Douglas Brinkley. as the source material for the season, but as recently as the fall 2017, he changed it to Five Days at Memorial: Life and Death in a Storm-Ravaged Hospital by Sheri Fink. Even so, it's set to start filming in the spring of 2018, which means that by all accounts, it should be ready for a premiere date in early 2019, giving fans the season some may have been waiting for when it was pushed back and replaced by The Assassination of Gianni Versace.
Even though a solid two years passed between the premiere of Season 1 and Season 2, they both premiered at the beginning of 2016 and 2018, respectively. Since the reason for the holdup on Season 2 was probably caused by the change in theme, I'd say there's no reason that American Crime Story Season 3 won't run right on schedule.
Check out Romper's new video series, Romper's Doula Diaries:
Watch full episodes of Romper's Doula Diaries on Facebook Watch.