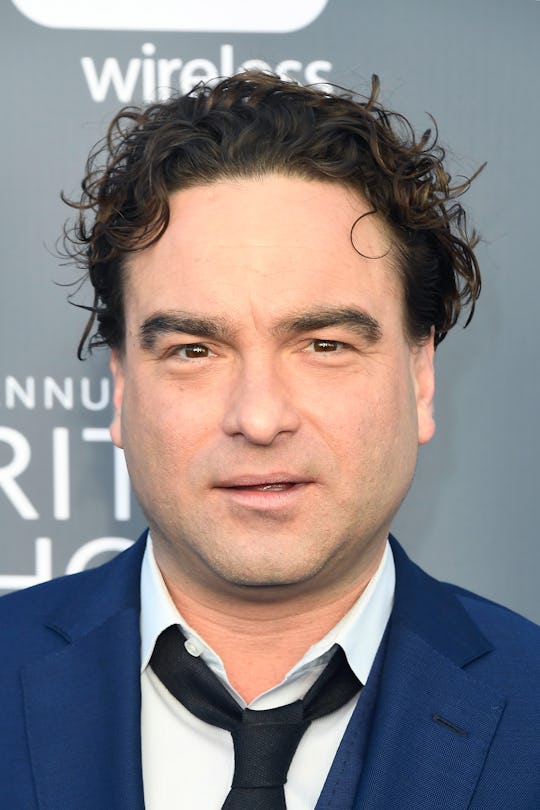 Frazer Harrison/Getty Images Entertainment/Getty Images
Johnny Galecki Is Ready To Reprise His Role As David In The 'Roseanne' Revival
When fans heard the rumors about the return of Roseanne, a weeknight staple in any household in the '90s, the biggest question was whether ABC could wrangle up the entire original cast. While it may not have been hard to get some of the actors to reprise their roles, others already had prior obligations on other networks, like Johnny Galecki, famous for playing David. But somehow it worked out, so when does David appear in the Roseanne revival? Johnny Galecki is ready for his cameo, though it's going to be short-lived because of his role on the long-running series The Big Bang Theory on CBS.
To be exact, as Deadline reported back in December 2017, Galecki is set to appear in just one episode out of the nine-episode revival. There has to be a logical reason for his character to be absent from the majority of the season, though, and there are a number of ways that could be done. With Darlene set to return home with the two children she shares with David, it could be because he died and the one episode fans get to see him in contains a flashback to their life together over the past several years to give viewers a recap of what hasn't been shown of their life up until this point.
Another solution, however, could be that David and Darlene are divorced and that would make his one episode appearance in the Roseanne revival episode seem plausible. He could arrive at the Conner home with Darlene and their children in order to say goodbye or maybe even to pick them up for school.
The exact episode when David appears in the Roseanne revival still hasn't been announced, and a lot of the plot points have been kept relatively secret, too, in order to preserve the show before its premiere on March 27. But if Darlene has indeed moved back home without him, then chances are, it will be addressed early on. Honestly, though, it's like fate that Galecki was able to get the time off from his CBS show and get permission to appear in the Roseanne revival on ABC, a competing network. For the more die-hard Roseanne fans, they know that David was a big part of the series ever since he was introduced when Darlene was a young teenager.
He went on to be the perfect boyfriend to Darlene and the two characters even got married and had the first Conner grandchild while the original series was still on-air. That daughter will be making an appearance in the revival, as well as another younger child of theirs. How David will fit into it all, though, remains to be seen.
In addition to still being a big part of The Big Bang Theory, Galecki serves as executive producer of the new CBS comedy Living Biblically, which stars Sara Gilbert, a.k.a. Roseanne's Darlene, and when he spoke to IndieWire about it, he also got into the feeling of being on the set of the Roseanne revival, which is almost an exact replica of the original. "I don't think what any of us had emotionally prepared for was being on that set again," he said in the interview. "They've recreated it to a T. That was very surreal. It's the little things, like the knob of the stove, that just throws you back 20 years before. I didn't realize any memory of that was still deep in the inner folds of my psyche. I've never done any hallucinogens but I don't think I need to now."
In the recently released opening credits sequence for the revival, David is absent, but don't forget that even when Galecki was a main cast member back during the original show, he was never featured in them, so that's really nothing new. Hopefully, he'll be able to make that one episode count though and give fans of Darlene and David a reunion we can still appreciate even if they really are no longer together.
Check out Romper's new video series, Romper's Doula Diaries:
Watch full episodes of Romper's Doula Diaries on Facebook Watch.