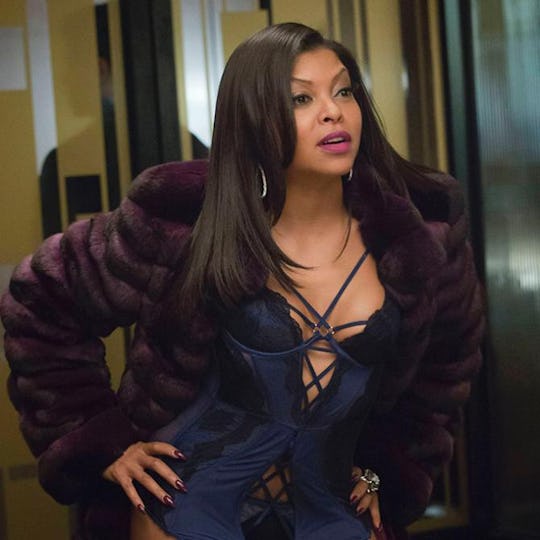 FOX
When Does 'Empire' Return? Season 3 Will Be Back Sooner Than You Think
Empire began with a first season of just 12 episodes, moving up to 18 in Season 2 of Empire, which only means that Season 3 will see another full network season. You know, instead of that cable TV, 10 or 12-episode season nonsense. But now the question is, when does Empire come back? Empire has been renewed for a third season, so the hard part is out of the way, but now fans are wondering about the important stuff. When you have a season with one too many hiatuses to get through in order to have each new batch of episodes, can we really blame anyone for demanding to know when Empire comes back for its third season?
Update: Fox has announced that Empire Season 3 will return September 21, 2016.
Although there is still no sure word on the exact release date of Season 3 of Empire on Fox's behalf, history tells us that it will return in the fall of 2016. Yes, I know, you want it all now. How could you potentially wait out the entire summer to find out what happens to your favorites in the Fox drama? But count your lucky stars. You won't be waiting a year, or even close to that, for the premiere of Season 3 of Empire. So, no need to channel your inner Lucious Lyon and flip out. Or, for that matter, your inner Cookie.
Season 1 of Empire premiered in January of 2015, but keep in mind that it was a new show, given just 12 episodes to survive on and hardly beginning at the start of the traditional television season. Since Season 2 of Empire premiered in September 2015, with a legit season and number of episodes, it would only make sense that Empire will return in the fall of 2016.
Don't let the fact that Season 2 was mucked up by the requisite holiday and winter breaks that most network TV shows have to endure. We should still expect a substantial Season 3 that lasts 18 episodes, if not longer even. The Season 2 finale of Empire is titled "Past Is Prologue", which suggests some closure to all of the story lines we're currently facing, so that should give fans at least something to look forward to with the ending of the season. But in true Empire style, you don't think they'll leave it all tied up with a nice little bow, right?
The Season 2 finale of Empire will likely set things up for Season 3, making the months-long wait hard but not totally unbearable.