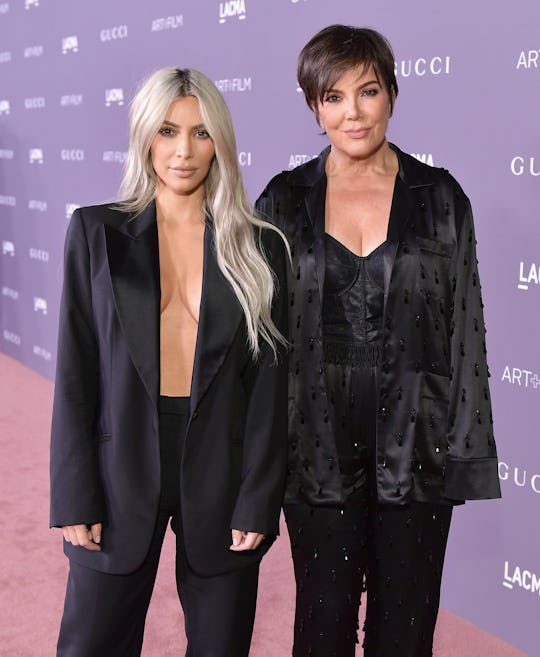 Neilson Barnard/Getty Images Entertainment/Getty Images
Here's When You Can Expect To See More 'Keeping Up With The Kardashians'
When Keeping Up with the Kardashians first aired way back in 2007, I don't think anyone could have predicted that the family would go on to take over pop culture altogether. And yet, they have — and the series doesn't show any signs of stopping. So now that Season 14 is coming to an end, people are already wondering: when does Keeping Up with the Kardashians Season 15 premiere? Because nobody can get enough of the First Family of Instagram. And with everything that's happened in the past year, next season is sure to be a doozy.
The unfortunate thing about this show is that it doesn't adhere to a predictable schedule at all. Most shows, even reality shows, can generally be relied upon to follow a basic seasonal schedule. So something that originally aired in the spring will probably be back the following spring, and so on. But the Kardashians don't do things the way that normal people do, and they are predictably unpredictable when it comes to their public personas and appearances. Over the years, Keeping Up with the Kardashians has aired at different times of the year with a different numbers of episodes. So while I'd bet good money that the show will be back for a Season 15, I couldn't tell you when it will be.
Presumably the show changes its air dates so much because of the family's ever-changing schedules, the events in their personal lives, and their spin-off shows. In addition to the original Keeping Up with the Kardashians, the sisters have also done shows like Kim and Kourtney Take New York, Kourtney and Kim Take Miami and Kourtney and Khloé Take The Hamptons. Khloé also has her own show (which is not a spin-off) Revenge Body while Kylie had the short-lived Life of Kylie. Basically, the family has so many projects going on at any given time, it's hard to tell when we will get more KUWTK.
Season 14 premiered in October, less than six months after Season 13 ended. By this calculation, it's possible that a new season of Keeping Up with the Kardashians could be headed back to E! as early as August or September of 2018. And chances are that the next season will give viewers plenty of major life events to get excited about. Don't forget, Kim and Kylie both recently welcomed new baby girls into the family, and Khloé is close to having a child of her own. That means the next season will most likely be filled with more tiny designer clothes and trendy toys than anyone knows what to do with.
That being said, the family may surprise everybody by trying to keep the first years or so of the new little ones' lives as private as possible. After all, Kylie didn't announce her pregnancy until after her daughter Stormi was actually born. Like I said, this family tends to be surprising with regards to what they share and what they choose to keep private. But obviously everyone is incredibly excited to see the newest addition to the family, and maybe see if they've got a chance as future professional Instagrammers (just kidding).
So no, I can't tell you when the show will be back, but I can say that I bet the family will be back before you know it. In the meantime, you can still get plenty of updates on what everyone is doing through their Snapchat, Instagram, and Twitter accounts. Don't worry everyone, there is no way this family is ever disappearing.
Check out Romper's new video series, Romper's Doula Diaries:
Watch full episodes of Romper's Doula Diaries on Facebook Watch.