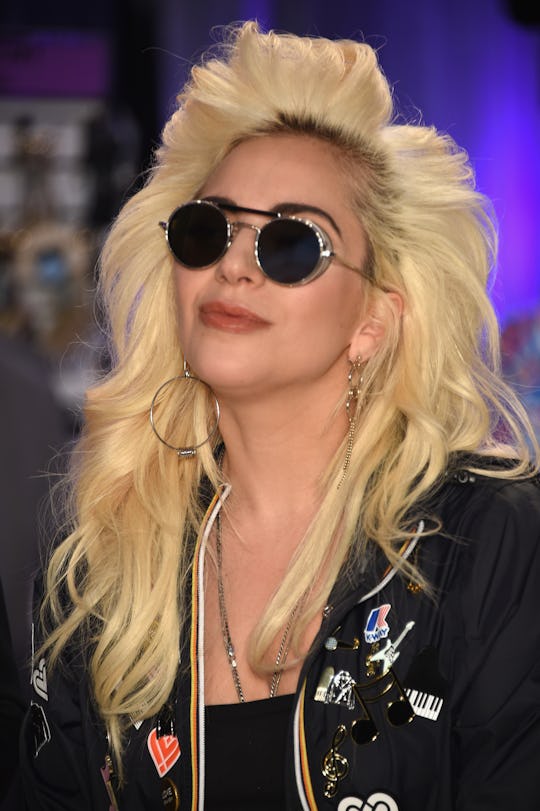 Dimitrios Kambouris/Getty Images Entertainment/Getty Images
When Does Lady Gaga's New Album Come Out? 'Joanne' Is Her First Solo Album In 3 Years
When Lady Gaga emerged on the international music scene with the party anthem "Just Dance" in 2008, it was clear that this full-throated newcomer had delivered inventive lyrics and an intoxicating beat that would epically pulse through nightclubs for years. Eight years and four albums later, and the pop singer's "Little Monsters" know that Gaga also brings heart, soul, compassion, and meaning to all her work, whether she's earning a Golden Globe or advocating for LGBT rights. That's never been more apparent than now, following a recent announcement about her next big project: Lady Gaga's new album comes out Oct. 21, the singer tweeted on Wednesday, and it's a loving tribute to the aunt she never knew.
In a radio interview with Zane Lowe of Beats 1, Lady Gaga confirmed that fans who have spent the past three years — since the release of Artpop in 2013 — anticipating more purely Gaga mastery have only a little more than a month to go until Joanne. And, because Joanne was her father's sister who died from lupus at 19, the day she shares it with the world will be an especially cathartic, healing one one for her and her family. "It's such a wonderful way to feel like she's getting to live the rest of the life she never got to," the singer old Lowe.
Lady Gaga, who bears Joanne as one of her real-life middle names, reignited the fervor over her music with the single "Perfect Illusion" last week. So fans certainly had an inkling that the woman many of them lovingly call "Mother Monster" would soon unveil another album. What they did not know at the time was how intensely personal the work's focus would be. Gaga revealed to Beats 1 Wednesday that her late aunt's handwriting is on the album's cover art, and that the inside packaging on the physical version will contain mementos from Joanne's childhood. "Photographs, letters they wrote to each other, her drivers license, her high school ID, it's all hidden behind the lyrics and chord charts we wrote while making the album," said said, adding,
It's all the toughness of the pain of losing her that made us all strong and made us who we are. She is the woman of my past who is becoming and helping me bring more of my honest woman self into the future.
Gaga said during the interview that there will be either 11 or 12 songs on the final track list, adding that she was in the studio and hoped to have the album completed within the next 48 hours — possibly with 14 on the album's Deluxe version. She called the title track "the real true heart and soul of the record," and also teased a few other songs, including "John Wayne," ("A song about my incessant need to run after wild men," she noted) and "Sinner's Prayer," which is "about singing to a man, telling him 'Look, I don't want to break the heart of any other man but you, but I know I'm a sinner.'"
"Every single song ... is extremely autobiographical and all about me as my father's daughter and my mother's daughter and just an Italian-American girl, city girl, that is now venturing off into new territory," she said.
After such a long time without any new, solo Gaga music, all of these developments are incredibly exciting for her fans. And as she finalizes the album over these next 48 hours, she can surely know that those Little Monsters are sending her nothing but good vibes.