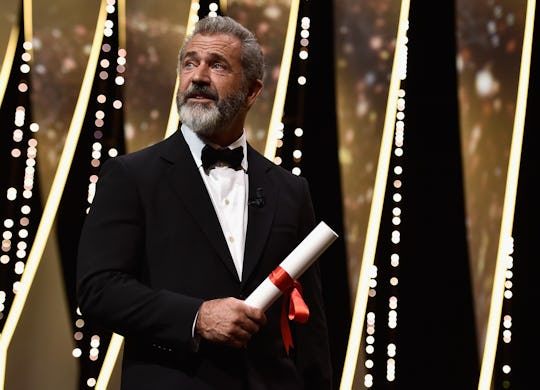 Pascal Le Segretain/Getty Images Entertainment/Getty Images
When Does 'Passion Of The Christ 2' Come Out? It's Already Causing Controversy
It seems like everywhere you turn in Hollywood these days, someone is talking about a sequel. Or a reboot, or a remake, honestly take your pick. Some of the remakes don't surprise me so much (Mary Poppins, Gilmore Girls, Finding Dory) but there is one sequel out there I really didn't see coming. It turns out, Mel Gibson is still working in Hollywood despite everything that's happened in the past 15 years (and believe me, there are plenty — congratulations I guess, Mel). So when does The Passion of the Christ 2 come out, you ask? Because yes, the hit movie is reportedly getting a sequel for reals.
Gibson and Randall Wallace (the screenwriter for one of Gibson's other blockbuster movies, Braveheart) are rumored to be working on a second coming, if you will pardon the pun. The sequel to the massively popular The Passion of the Christ will focus on the resurrection of Jesus Christ, according to Wallace. While a rep for Gibson has declined comment, Wallace, the Oscar-nominated screenwriter, confirmed that he has already begun to write the script for the sequel. Wallace has worked with Gibson since his The Passion of the Christ days and most recently directed the movie Heaven Is For Real, a story about a boy who experiences heaven, which debuted in 2014.
According to The Hollywood Reporter, Wallace was a religion major at Duke University. "I always wanted to tell this story," he says. "The Passion is the beginning and there's a lot more story to tell."
Wallace has said that the Christian community has expressed a strong desire to see a sequel to the original 2004 movie The Passion of the Christ, which was the highest grossing religious movie of all time. The first film focused on the final 12 hours of the life of Jesus Christ. It was nominated for three Academy Awards and met with critical acclaim (although some critics felt the rampant violence of the R-rated film overpowered the message).
While a release date has not yet been announced, opinions about the possible sequel are already varied:
The project is still in its earliest stages, according to Wallace. In fact, no studio has come forward to back the sequel as of yet. But that doesn't have the screenwriter worried.
"The evangelical community considers The Passion the biggest movie ever out of Hollywood, and they kept telling us that they think a sequel will be even bigger," Wallace said.
While Wallace continues to work on the sequel, he and Gibson will be releasing the World War II movie Hacksaw Ridge in November. So it looks like The Passion of the Christ sequel will have to wait a little while longer. Not that that's necessarily a bad thing.